Alzheimer's Northeast Tennessee Chapter
207 N. Boone Street, Suite 1050
Johnson City, Tennessee 37604
American Cancer Society NE Office
508 Princeton Rd. Suite 102 Johnson City, Tennessee 37601

American Diabetes Association
4105 Hillsboro Road, Suite 200
Nashville, Tennessee 37315

American Heart Association
P.O. Box 918
Johnson City, Tennessee 37605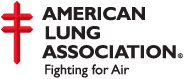 American Lung Association
Your gift to the American Lung Association® will help us fight lung disease, the third leading cause of death in America, in your area. The mission of the American Lung Association® is to prevent lung disease and promote lung health. American Lung Associations around the country teach children to manage their asthma so they can live normal, healthy lives. We fund research that enables scientists to better understand lung disease, which can lead to more effective treatments and cures. Nationwide we offer support groups for people with chronic lung disease, and immunization drives for people at high risk for influenza and pneumonia.

American Red Cross (Johnson City Chapter)
69 Wilson Ave.
Johnson City, Tennessee 37604

Gideons International
P.O. Box 3695
Johnson City, Tennessee 37601

Holston Home for Children
Holston Drive
Greeneville, Tennessee 37743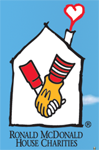 Ronald McDonald House
418 N. St. of Franklin Rd.
Johnson City, Tennessee 37604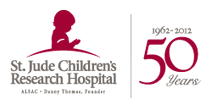 St. Jude's Research Center
501 St. Jude's Place
Memphis, Tennessee 38105

Summit Leadership Foundation
The mission of Summit Leadership Foundation is to serve the needs of Christian Leaders in our region through Caring, Consulting and Connecting in order to equip and empower them to accomplish the work God has called them to do. Summit Leadership Foundation is a 501c3 Public Charity. All services are provided free of charge and the ministry is underwritten by the financial contributions and volunteer services of individuals and businesses in our community.

Dave McAuley, Ministry Director

Summit Leadership Foundation
241 Boonesboro Road
Gray, TN 37615

http://www.summitlife.org


The Arthritis Foundation
210 25th Ave. N. Suite 523
Nashville, Tennessee 37203

The Shriners Hospital
Jericho Temple
P.O. Box 5508
Kingsport, Tennessee 37663

Wernle Children's Home
An agency of the Evangelical Lutheran Church in America, WERNLE CHILDREN'S HOME has been caring for hurting children for more than one hundred years.

The philosophy of child care at Wernle is one which provides a nurturing environment and an emotional involvement that allows and encourages children to grow and develop into self-sufficient, caring adults.