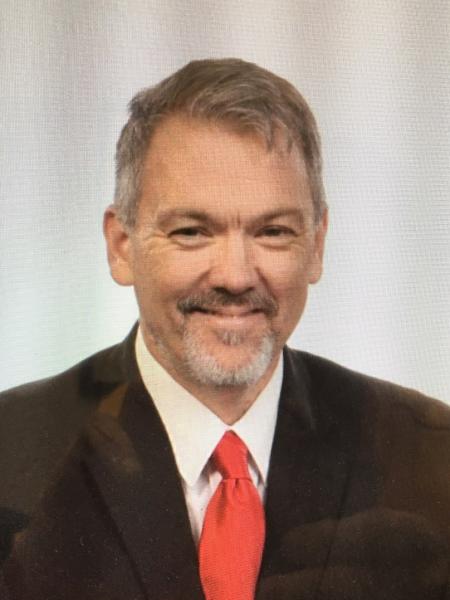 Mr. Aaron Lee Fellers, age 54, Kingsport, passed away Saturday, June 5, 2021 at Holston Valley Hospital from complications following a recent surgery.
Mr. Fellers was born in Johnson City, TN and the son of Earnest Fellers, Chuckey and Judith Hodges, Limestone.
He graduated from Greeneville High School and Northeast State University, receiving a degree in Manufacturing Engineering. He was a Boy Scout and enjoyed riding motorcycles.
Mr. Fellers was a United States Army Veteran.
In addition to his parents, survivors include his wife, Tonya Hensley Fellers, Kingsport; one daughter, Kayla Fellers Dearstone and husband Aaron; one brother, Paul McCray; grandson, Sullivan Dearstone; two nephews and a niece; and several other family members.
Memorial services will be conducted 2:00 pm Sunday, June 13, 2021 at Dillow-Taylor Funeral Home with Rev. Josh Grizzle officiating.
The Boy Scouts of America made a lasting impression on Aaron and the family has requested monetary gifts in lieu of flowers be made to Sequoyah Council BSA. Please mark as "Memorial Aaron Fellers Nolichucky District" and mail to: Sequoyah Council BSA 129 Boone Ridge Drive Johnson City, TN 37615.
06/13/2021
Jean M Jackson
To Judy, my friend and sister in the Lord. To both you and Aaron's Father, I am so sorry for the loss of your son. I cannot imagine what it is like to lose a child and children don't stop being our children just because they grow up into the adults we hoped they would become. I am so glad that Aaron is no longer suffering, but thankful that I met and was acquainted with him. When I was riding my bike in the country and was near Judy's house. I had been riding for a while and I decided to stop at Judy's house. Aaron was mowing the yard at the time. So I stopped and talked with him. I also remember him when his daughter was in scouts with my granddaughter and we were all together in some kind of a meeting at a church with the scouts, don't exactly remember all that but just vaguely the meeting and Aaron was there supporting his daughter. God Bless you Aaron and may you enjoy the sweet peace that only Jesus gives to us because you too know of that sweet peace. God be with all of your family. I know they along with so many others will miss you.
Aaron was so handsome and very smart. I attended Northeast State while he was there. I'm glad I was there when he received the Outstanding Student Honor in Manufacturing Technology. I was so proud of him.
I am incredibly saddened by Aaron's passing. He was a good friend and a good man, and he will be missed.