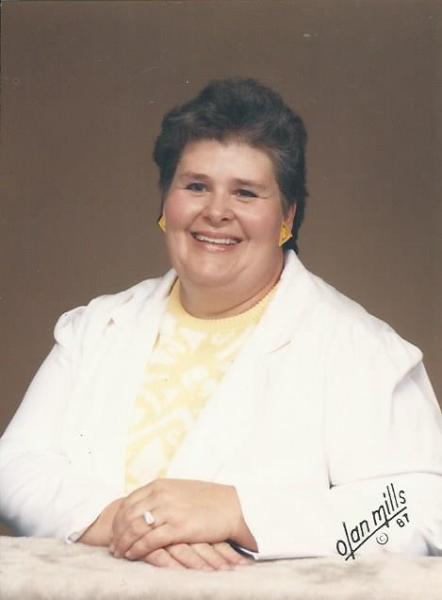 Mrs. Betty Lou Roberts Smith, 80, Jonesborough, passed away Saturday, June 5, 2021. The daughter of William & Mable Worley Colvin, Betty Lou was born in Fort Knox, Kentucky, on July 25, 1940.
Betty lived in Damascus, Virginia, and moved to Jonesborough. After 20 years of hard work, she retired from Levi Strauss & Company. Betty Lou was a Baptist and a member of Enon Baptist Faith. She was a wonderful wife, mother, grandmother, great-grandmother, and friend to all.
She is survived by her 3 sons, Tony Roberts (Renay), Mike Roberts (Misty) of Jonesborough, Ron Roberts (Tammy) of South Carolina, grandchildren, Dustin, Dillon, Lydia, Will, Lily, Emmy, Gabe, Trevor & Cheyanne Roberts, Tyler Edwards, April Roberts and Jessica Cooper, great-grandchildren, Raelyn, Charlie, Annabella and Charleigh, sisters, Barb Williams, Sue Whaley (Steve), and Roseanne Woods of Johnson City, brothers, Joe Colvin (Betty) of Elizabethton, William "Boady" Colvin (Kaye) of Johnson City, and Mike Colvin (Becky) of Knoxville, special cousin, Sue Watson, and special friend, June Fair.
She is preceded in death by her parents, Mable & William Colvin Sr., sister, Billie Green Brothe, David Colvin Sr., late husband, Charlie Roberts, and granddaughter, Alyssa Roberts.
The family would like to extend a special thanks to the staff of Lakebridge for their wonderful service during her short stay with excellent rehab services.
The graveside service will be held at 2:00 PM on Wednesday, June 9, 2021, at Sevier's Cemetery.
06/15/2021
Max and Wilma Williams
Tony and Renay, we were so sorry to hear of your loss. May God give you comfort.
Mike, So sorry to learn this morning of the loss of your mother. Prayers for You, Misty and your family during this very difficult time. Please call if i can help in any way.
06/07/2021
Patricia McAllister Hall
I'm so sorry to hear about Betty and send my condolences to all the family. Everyone loved Betty and I have such good memories of her from years ago. My mom loved Betty and they used to visit and spend time together. I know she was a good mom, sister, grandmother and cousin to all of us. I'm in Washington state with my daughter until the 20 th so most likely will miss her celebration of life so May God bless the family!