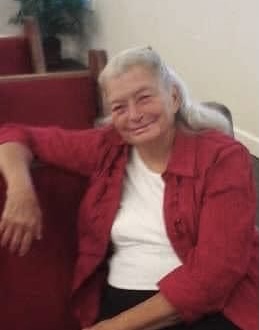 Mrs. Viola Marie McKinney, 78, of Limestone, passed away at her home surrounded by her family and church family on Thursday, April 29, 2021. The daughter of the late Shelby & Dorothy Prevette Henley, Viola was born on September 5, 1942, in Washington County, TN.
Viola was of the Holiness faith for many years and attended Apostolic Holiness Church.
She is survived by her husband of 59 years, Richard Faye McKinney, daughter, Charlene Howard, son, Wade McKinney, grandchildren, Jennifer Hayhurst, Ashley McKinney Reed, and Brandon McKinney, great grandchildren, Cameron Shell, Krista Jones, Tanner Crum, Max Cleek, Destiny Cleek, Dominic Bennett, Isaiah Reed, and Rachel Reed, brother, Richard Henley, sisters, Lois Garst & Rita Smith, and several nieces and nephews.
Viola is preceded in death by her brother, Raymond Henley, sisters, Nancy & Loretta.
Visitation will be held on Sunday, May 2, 2021, from 10:00 AM to 12:00 PM, at Apostolic Holiness Church, 270 Upper Sand Valley Road, Jonesborough. The funeral service will begin at 12:00 PM. The graveside service will follow at Washington County Memory Gardens.
Bishop Carl Reed & Pastor Jonathon Reed will be officiating.
Pallbearers will be Tanner Crum, Brandon McKinney, Joe Elledge, Randy Henley, Rex Henley, and Rick Henley.