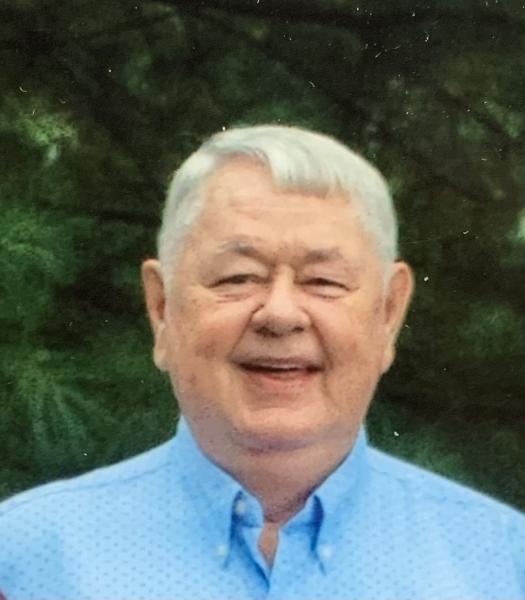 Mr. Mack Pickering, age 79, Jonesborough, passed away Tuesday, April 27, 2021 at his residence.
Mr. Pickering was born in Washington County and the son of the late Haywood & Fern Pickering. He was also preceded in death by a brother, Ronnie Pickering.
He was a member of Central Christian Church of Jonesborough.
Mr. Pickering graduated from Sulphur Springs High School. He was well-known for his ability to produce an outstanding garden, especially tomatoes. He was an avid follower of UT Football and David Crockett Athletics.
He served in the Army National Guard and retired from East Chemical Company after 33 years of service.
Survivors include his wife of 58 years, Becky Pickering, Jonesborough; son, Jason Pickering (Melissa), Jonesborough; daughter, Ashley Sexton (Keith), Jonesborough; sister-in-law, Susan Pickering, Knoxville; four grandchildren, Meredith Hughes (Spencer), Greeneville, Jacob Good, Joseph Silvers and Emma Hummer, all of Jonesborough; special nieces, Sandy Edwards, Cathy Ferguson and Sherrie Baskette; and best friend, "Butch" the cat.
Funeral services will be conducted 6:00 pm Sunday, May 2, 2021 at Dillow-Taylor Funeral Home with Minister Bob Roberson officiating. Music will be provided by Kevin Weems. The family will receive friends from 4:00-6:00 pm Sunday prior to the service.
Interment services will be conducted 10:00 am Monday, May 3, 2021 at Monte Vista Burial Park.
Pallbearers will be Jacob Good, Keith Sexton, Spencer Hughes, Tod Parker, Brandon White, and Mike Saylor. Honorary pallbearers will be Orlis Francis, Sam Monk, Kenny Curtis, Kyle Shell, Mike Ferguson, Ken Ferguson and Thomas Baskette.
Ashley, I am so sorry for your loss. Your Dad was always smiling when I saw him. I am praying for you and your family.
My thoughts and prayers for Becky and the family. Mack was a childhood friend and he was a good person and full of personality. May God bless Becky and his family. (Randy)
05/02/2021
Denny and Mary Wagner
Becky and family, We are so sorry for your loss. Mack was certainly one of a kind! I will forever cherish our times spent at ball games, cheering the girls on, fussing at the refs/umpires, and laughing together. We love you guys and will be praying for you in the days ahead.
05/01/2021
Johna Stephens Farrar
Becky & family, I am so sorry to hear about Mack. He was a special person. I pray that God will wrap His arms around you & comfort you.
Ms. Pickering and family, I was so sorry to hear of the passing of Mr. Pickering. He always added a little spark to the office whenever you both came in. May your family find comfort in your time of sorry and now you're in my prayers.
04/30/2021
Kimberly Garland Phipps
I am so sorry to hear about Mack . I just wanted you all to know your in my prayers . Sending love and blessings to all . Kim
04/30/2021
Keith & Lynda Whittington
Our deepest condolences to Becky and the family for your loss.
04/30/2021
Stellamaecoffey turnmire-lewis
Becky i am sorry for loss of Mac was a good man remember the happytimes with each other take care of u and prayers with u
04/30/2021
Stephanie Humphries Harriaon
Becky, Ashley, and family. I am so sorry for your loss. Mack was such a wonderful man. He always put a smile on my face. I know this is a horrible time and you are in my thoughts and prayers.
04/30/2021
LYNN & KATHY LLOYD
BECKY AND FAMILY, YOU ALL ARE IN OUR THOUGHTS AND PRAYERS, CHERISH THE MEMORIES.
04/30/2021
Edmisten S. Manning
Mrs Pickering; On behalf of my sister, Gladys Cole, and myself I wish to extend my deepest sympathy for the loss of your husband, Mack. He was our second cousin and I regret to say that we did not meet him. His mother, Fern, and my mother, Johnsie, were first cousins through their parents Mack Ray and Vennie Ray Greene and knew each other when they were young. I feel sure Mack was a fine gentleman whom you will miss. I notice that he was named after his grandfather, Mack Ray, who died when he was very young. If I can be of any assistance to you and your children, please let me know. With much sympathy I send my best regards, Barbara Edmisten S. Manning
04/29/2021
Joyce McMichen (Dr. Loyd's nurse)
Mack and Becky were 2 of my favorite patients.