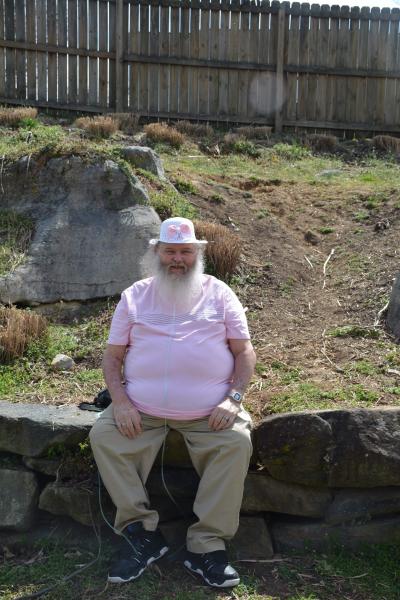 Mr. Daniel "Danny" Warren Sr., 57, of Jonesborough, passed away at home on Monday, April 26, 2021. The son of the late James Warren Sr. & Wilhelminia Hager Warren, Daniel was born on October, 25, 1963, in Carter County, TN.
Survivors include his wife, Sharon Warren, children, Cody Warren (Samantha), Daniel Warren Jr. (Crissy), Renee Ledford (Andrew), and Arthur Warren (Vanessa), grandchildren, Thomas Warren, Cody Warren Jr., Joseph Warren, Jaxon Warren, Aiden Ledford, Caleb Ledford, Keilee Ledford, and AhnaLeigha Ledford, brother, Thomas Watterson (Gregory), sister, Betty Tibbs (Frank), special friends, Taylor Devotie, Kaleigh Smith, Joey Lane, Dalston Briggs, Chris Bennett, Tom Hyatt, Kayla Whaley, and Mark Lilley, and also, his fur-babies, Luna, Snowflake, Squirt, and his 3 cats.
Other than by his parents, Daniel is preceded in death by his first wife, Donna Warren, 6 siblings and 3 grandchildren.
The Warren family would like to express their gratitude to two very special doctors, Dr. Benjamin Whitfield & Dr. Tariq Haddadin. We thank you for the love and care you showed Daniel!
Visitation for Daniel will be held on Thursday, April 29, 2021, at Dillow-Taylor Funeral Home from 1:00 PM to 2:00 PM, with the funeral service beginning at 2:00 PM. The graveside service will follow at Maple Lawn Cemetery.
05/02/2021
Cheyenne castle
Sharon, I am in complete shock. I was not expecting my buddy to gain his wings this early. I wished I got to say goodbye to you guys before he get discharged. You guys have been a blessing and it been an honor to take care of Danny while he was at JCMC. I wished I knew of this sooner so I could have attended the funeral. I'm sending you and your family nothing but love and prayers. I love you guys from the bottom of my heart.
Sharon and family, I will truly miss Daniel. I will miss our picking at each other. I was my extreme pleasure and honor to have known him .
To the Warren family. My thoughts and prayers are with you. I'm Thomas Watterson's sister-in-law. God bless you all.
Sharon, I am very sorry for your loss. I can honestly say I know the pain and heartbreak you are feeling. My thoughts and prayers are with you and your family!