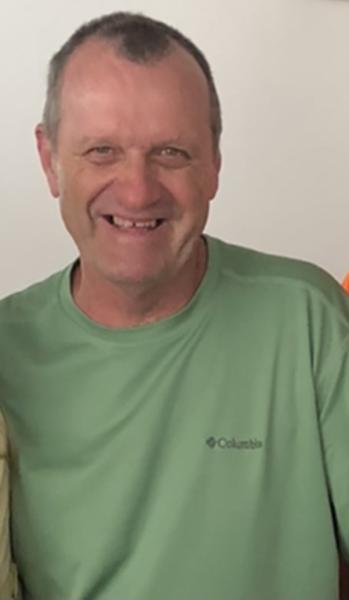 Mr. Henry Arthur McNeese, Jr. age 65, Gray, passed away Wednesday, April 21, 2021 at Johnson City Medical Center.
Mr. McNeese was born in Washington County and the son of the late Henry Arthur McNeese, Sr. & Jessie Greene McNeese. He was also preceded in death by a sister, Pat Hutcheson, Ann Lyon, Kay Merman and Sarah Greene and two brothers, James McNeese and Bill McNeese.
He retired from the Johnson City Housing Authority with over 40 years of service to the community.
Mr. McNeese loved his family, was a big fan of the Tennessee Vols, New York Yankees and Minnesota Vikings and high school sports.
Survivors include his wife of 42 years, Karen Graybeal McNeese; sons, Brian Henry McNeese (Paige) and Jesse James McNeese and fiancée Katie Evans; one brother, Bobby Greene (Mattie); sisters, Judy Johnson (Corbett) and Brenda Booth; brothers-in-law, Eddie Hutcheson and John Graybeal; granddaughter, Callie James McNeese; mother-in-law, Nila Letterman; sisters-in-law, Leica McElyea (Dave), Michelle Graybeal (Mike) and Effie McNeese; and several nephews and nieces.
The family will receive friends from 1:00-3:00 pm Saturday, April 24, 2021 at Dillow-Taylor Funeral Home. Graveside services will follow at 3:30 pm at Fairview Cemetery with Pastor Tommy Griffin officiating.
Pallbearers will be family & friends.
Jr was my friend and co=worker. There was nothing I asked from him that he wouldn't do. He left an indelible mark on our kids in sports at the JC Housing Authority. I loved him and he will be missed!
04/24/2021
Debbie Cox Collins
I know what ever I say cannot ease the sorrow you & your family are feeling at this time. All I can say is I pray that you will feel the arms of God around you & that all your memories are happy ones.
04/24/2021
Brad & Amber Street
We are praying for all of you during this time. May God bring you a peace that passes all understanding.
Jesse, I'm so sorry to hear about the passing of your Daddy. We are here for anything we can do for you or your family. Sending love and lots and lots of prayers from the Hicks family.
Sorry for your loss , I always thought of Jr of being a good friend and will always remember my days working with him at the Housing Authority. Prayers for the family
I never knew a nicer man .lm sure he will missed by many .My prayers are with your family an friends .Jr i will an have missed you living in Housing made it earier with just a wave an smile .R .l. P heaven just got better.
04/23/2021
Benny, Joe, and Freddie Franklin
Junior McNeese was a pleasant man to have known, and the Franklin family wishes spiritual strength for the McNeese family in the days ahead. Our deceased brother, Tommy Franklin, worked with Junior for many years.
So sorry to hear about Junior. We will be keeping you and your family in our thoughts and prayers - We love you guys
04/23/2021
Eric & Teresa Young
We send our love and prayers for God's peace and strength!
I just wanted to lift your spirits a bit and let you know I am thinking of your family. I moved into the same neighborhood and met Junior around 1965. We went to elementary school together and became good friends. We spent a lot of time at the Parks & Rec Center and all over the streets. I joined the Army - moved off and we both grew up. Some people you just don't forget-Rest with Angels
04/23/2021
Elizabeth Greer Treadway
Karen, my condolences to you and your family with the passing of your husband Junior. Sending many sweet prayers and may GOD gives you comfort & peace. Hugs ❤
04/23/2021
Elizabeth Greer Treadway
Karen, my condolences to you and your family with the passing of your husband Junior. Sending many sweet prayers and may GOD gives you comfort & peace. Hugs ❤
Junior, as he was known to all his friends growing up in Keystone was a good friend and family man. I am so sorry to see you go brother. We'll meet again in Heaven. Your longtime friend, Randy Hughed
04/23/2021
Robert and Donna Cox
Karen and family, we are so so sorry for your losing JR. We all had some fun times through the years. Our prayers that God be your strength and touch your loving heart. God bless all of you.
04/23/2021
Stacey Greer Bisek
I never had the pleasure of meeting you, but my mama Ruthie Hammett adored you and Karen. She constantly speaks of her "70s friends" and I just know she is completely heartbroken to hear of your passing. May you be resting in the arms of our Lord & Savior, may your wife and children find peace and comfort during this difficult time. Love and Prayers being sent your way.
04/23/2021
tammy greene surcey
fly high cousin tell the rest of the family hello for us you will be missed by many until we meet again rip jr.
04/22/2021
Effie McNeese S.
My brother, never an in-law. Beloved always. I love & are praying for you, Karen.