08-11-2019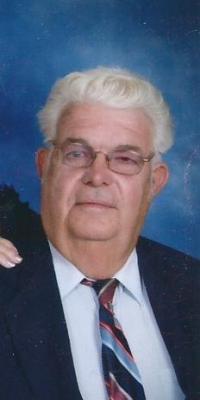 SERVICE SCHEDULE

Mr. James M. "Jim" Garst, age 74, Jonesborough, passed away Sunday, August 11, 2019 at his residence.
Mr. Garst was born in Washington County and the son of the late Sherrill & Francis Beals Garst. He was also preceded in death by a daughter, Lisa Street, four sisters and two brothers.
He was a member of New Hope Church of the Brethren and loved his church family.
Mr. Garst was a United States Army Veteran.
He was a Fireman for the Jonesborough and Sulphur Springs Fire Department for over 40 years. He mowed Fairview Cemetery for 35 years. He enjoyed motorcycles, camping (especially in Florida) and going to auctions.
Survivors include his wife of 51 years, Verna Flowers Garst, Jonesborough; son, James Richard Garst; grandchildren, Destiney Garst-Greene (Dylan) and Caleb Jones; sisters, Jean Couch, Glenda Phillips, Ruth Odom, Phyllis Couch, Patsy Harlan and Earldene Hignite; one brothers, David Garst; and several nephews and nieces.
Funeral services will be conducted 7:00 pm Tuesday, August 13, 2019 at Dillow-Taylor Funeral Home with Pastor John H. Moore officiating. The family will receive friends from 5:00-7:00 pm Tuesday prior to the service.
Graveside services will be conducted 11:00 am Wednesday, August 14, 2019 at Fairview Cemetery.
Pallbearers will be family & friends.








Would you like to leave an eulogy or condolence for James M. Garst? If so, simply click HERE
EULOGIES & CONDOLENCES
08-15-2019
Paul & Becky Chatman, Newton, NC
To the Garst and Flowers families: Our condolences for your loss.
08-13-2019
Mark and Lori Kolarsky
We are so sorry for your loss. Praying for comfort and strength for the family.
08-13-2019
Ron McEwen
Jim am so sadden by the loss of Jim. He was a fine man and a christian. I am glad that I got to visit him and his wife over the last year and if I can help you in any way please call. God Bless and keep you.
08-13-2019
Heather Harlan
HUGS LOVE N PRAYERS!❤
08-12-2019
Destiney Garst-Greene
Papaw Jim was one of the greatest hardworking men ive ever met. There wasn't a thing he wouldn't do for somebody. And if you wanted somebody you could count on, he was your man. He is going to be missed by so many, and he was so loved by more people than you could ever imagine. My heart breaks to think about living without him, but my heart is at peace knowing he's no longer suffering. I love you, until I see you again. Your granddaughter, Dessi.
Dillow-Taylor is a third generation family-owned business...established in 1929
---
Dillow-Taylor Funeral Home and Cremation Services
P.O. Box 98, Highway 11-E, Jonesborough, Tennessee 37659
Office: 423.753.3821 Fax: 423.753.7409

Hours of Operation:
Monday - Saturday: 8am - 5pm
Sunday: 12pm - 4pm
---