07-11-2019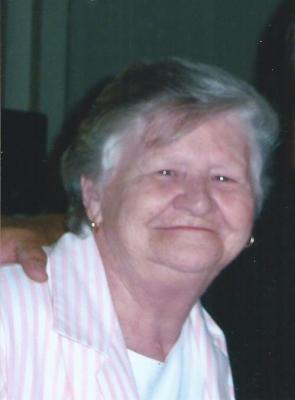 SERVICE SCHEDULE

Mrs. Iva Nell Wheat, age 87, Jonesborough, formerly of Kingsport, passed away Thursday, July 11, 2019 at Four Oaks Healthcare Center.
Mrs. Wheat was born in Scott County Virginia, and lived the majority of her life in Kingsport, Tennessee. She was the daughter of the late Wrightley K. and Polly Rhoton Lane. She was preceded in death by her husband William Paul Wheat, a son Richard Wayne Wheat, a sister Edith K. Darnell (Aunt Edie), and two brothers, Rev. James Lane and Danny Hammond.
Survivors include two sons and daughters-in-law, David (Linda) and Steve (Tonya) Wheat, both of Jonesborough, three grandsons, Tony Wheat, Michael Wheat, and Brian Wheat; three Granddaughters, Traci Rhodes, Nicole Brody, Malinda Wheat and Candy Rodey and several great grandchildren.
The family would like to extend a special thank you to the Staff of Four Oaks Healthcare Center for their wonderful loving care of our mother.
Funeral services will be conducted 12:30 pm Friday, July 12, 2019 at Dillow-Taylor Funeral Home with Rev. Jimmy 'Skip" Sullivan officiating. The family will receive friends from 10:30-12:30 pm Friday prior to the service. Interment services will follow at Mountain Home National Cemetery.
Pallbearers will be family & friends.









Would you like to leave an eulogy or condolence for Iva Nell Wheat? If so, simply click HERE
EULOGIES & CONDOLENCES
07-16-2019
Margaret Fogleman
Nell attended our Widow/Widowers Fellowship at Salem UMC for several months until she had to leave the towers. It was always a joy to see her enter the door with that contagious smile and such a sweet personality. We have tried to minister to her with cards letting her know how much she was loved and missed. We will have a Remembrance Service in February for all the members we have lost this year. You will receive an invitation.
07-13-2019
NaAsha
Steve I'm so sorry for your loss.. I loved your Mother she was very special to so many.. Not much one can say, so I'll simply say I'm praying for you and your family. Thanks for sharing that precious soul with us all... ❤
07-12-2019
Angie Eades
Steve, Tonya and Brian, I am so sorry for your lose. She was an amazing women and I was privileged to know her. One of the most powerful things of her was her love for her Son's and Grandchildren. Her smile was infectious. My prayer's and love for your family. Angie Eades
07-11-2019
Becky Hilton
David, prayers for comfort, strength and peace for you and your family in the days ahead. If we can do anything for you all let us know. Becky. Debbie, Angela, Lynn, Brenda
07-11-2019
Candy
She was an amazing lighthearted woman who loved and adored so many. She always had a way of making me smile and laugh. I have her laugh as well! I will miss you Mammaw and will see you on the better side. Love on pappaw for me!
Dillow-Taylor is a third generation family-owned business...established in 1929
---
Dillow-Taylor Funeral Home and Cremation Services
P.O. Box 98, Highway 11-E, Jonesborough, Tennessee 37659
Office: 423.753.3821 Fax: 423.753.7409

Hours of Operation:
Monday - Saturday: 8am - 5pm
Sunday: 12pm - 4pm
---