06-27-2019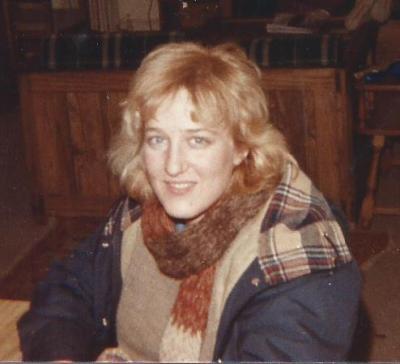 SERVICE SCHEDULE

Sara Jane Florence, 63, passed away June 27, 2019 at the Johnson City Medical Center. She was born at DePaul Hospital in Norfolk, Virginia, to Wilma T. Florence and the late Joseph A. Florence, III. Her father was the pharmacist and owner of Florence Drug Co., located in the Ocean View area of Norfolk. Sara Jane attended Lake Taylor High School in Norfolk. She was a member of Ocean View Baptist Church. As a youth and teenager she was active in children's ministry and youth mission programs. She loved to sing and sang in the church youth choir. In her early twenties Sara Jane moved to Baltimore, Maryland, where she lived for 38 years. While living there she volunteered with the Red Cross and became proficient in sign language; staying active with friends and family. Sara Jane loved singing, listening to music, talking on the phone, and reading, especially the Bible. Sara Jane had a joyful life with her partner, Kevin Gregory. She was always blessed with a fun-loving personality and had an infectious, radiant smile. She moved to Gray, TN, two years ago to be closer to family when her health declined. The family is grateful for the care she received as a resident of Life Care Center of Gray. Sara Jane will be deeply missed by all.
In addition to her father, she was preceded in death by a brother, Thomas R. Florence. She is survived by her mother, Wilma T. Florence; her longtime friend and partner, Kevin Gregory; sisters: W. Ann Florence, Lea Florence and husband Geoffrey Hoare; brother, Dr. Joe Florence, IV and wife Rev. Kaye Florence; nieces and nephews: Heather M. Sheets, SSgt. John Mills (Kim), Nora Beauchamp (James), Gabriel Hoare (Liz Born), Maggie Roll (Les), Joseph Florence, V (Tess Wise), and Lea Carter Florence; great-nieces and nephews: Annabelle and Emmaline Beauchamp, Evan and Garrett Sheets, and Silas Roll.
A graveside service will be held 10:00 am Wednesday, July 3, 2019 at the Forest Lawn Cemetery in Norfolk, Virginia; with Rev. Rob Edwards and Rev. Kaye Florence officiating. She will be buried in Norfolk, beside her brother Tom. A service of Celebration of Life will be held at a later date at the Jonesborough Presbyterian Church, Jonesborough, Tennessee, with the Rev. Allen Huff officiating.



Would you like to leave an eulogy or condolence for Sara Jane Florence? If so, simply click HERE
EULOGIES & CONDOLENCES
07-05-2019
Katie Clark Wedding
Sarah was such a lovely and thoughtful person. She was so kind and always smiling. She was always concerned with others and wanted the best for them. For as long as I have known her, she called my grandmother Anne (Kevin's mother) every single day for years and years to catch up on life and see how her day was going. She sent cards periodically throughout the years as well, and it brightened Anne's day. I am so sorry to hear that Sarah is no longer with us. God bless, Sarah. My condolences to her entire family.
07-01-2019
Erica Harper
I am so sorry for your loss. She was obviously loved by her family and friends and I know she will be missed. Death is truly an enemy to us all. We all look forward to the time we can say, "Death is swallowed up forever. Death, where is your victory? Death, where is your sting?" (1 Corinthians 15:54, 55)
Dillow-Taylor is a third generation family-owned business...established in 1929
---
Dillow-Taylor Funeral Home and Cremation Services
P.O. Box 98, Highway 11-E, Jonesborough, Tennessee 37659
Office: 423.753.3821 Fax: 423.753.7409

Hours of Operation:
Monday - Saturday: 8am - 5pm
Sunday: 12pm - 4pm
---