06-11-2019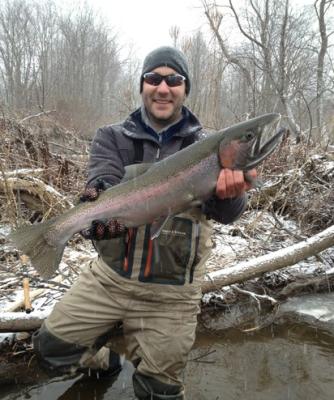 SERVICE SCHEDULE

Mr. David Jay Johnson, age 41, Jonesborough, passed away Tuesday, June 11, 2019.

The family will receive friends from 5:00-7:00 pm Tuesday, June 18, 2019 at Dillow-Taylor Funeral Home.

Celebration of Life Services will be conducted 11:00 AM Wednesday, June 19, 2019 at St. Mary's Catholic Church.







Would you like to leave an eulogy or condolence for David Jay Johnson? If so, simply click HERE
EULOGIES & CONDOLENCES
06-20-2019
Christine Johnson Lorusso
David Jay Is the youngest of us eight Johnson kids. He loved life and loved his family. We are a very close family and we loved David very much. All our lives will be forever changed with the loss of my beautiful baby brother. He had a charming smile, bright eyes and contagious laugh. David completed us as a family. David never met a person who didn't become a fast friend. He was well liked and loved by all that met him. We will truly miss him. Our hearts will always ache and long to hold him one more time. May the Angels take you to heaven so you may rest in the arms of our lovong Lord. We love you always David.
06-19-2019
Griff Gardner
I can't even start to find the words. I truly believe that people are put into your life for a reason. This was very true for David and his brother Matt. They were brothers I didn't have when I needed them the most.
06-19-2019
Sheri Harmon
This is such heartbreaking news to hear of Dave's passing. He was a really great guy whom I will never forget made me feel included and accepted in a class we had together in high school. His friendliness and willing to accept others will not be forgotten and I send his entire family and friends my deepest condolences.
06-19-2019
Anne McGaugh
I am very saddened to learn of David's death. I have very fond memories of him and his beautiful smile. I knew David and Matt in high youth ministry. Know that the family is in my prayers. Peace
06-17-2019
Connie Collins
Saying "sorry for your loss" is so inadequate. My heart is breaking.
06-17-2019
Janice Carr
My sincere condolences to Dan, Michelle and the entire Johnson Family. David will be missed by all those who loved him. Sending love and prayers
06-17-2019
Jennifer Johnson
I am heartbroken to hear of Dave's passing. I thought the world of him, and I know he will be missed by so many. Rest in peace, Dave. -Danga
Dillow-Taylor is a third generation family-owned business...established in 1929
---
Dillow-Taylor Funeral Home and Cremation Services
P.O. Box 98, Highway 11-E, Jonesborough, Tennessee 37659
Office: 423.753.3821 Fax: 423.753.7409

Hours of Operation:
Monday - Saturday: 8am - 5pm
Sunday: 12pm - 4pm
---

| | | | | |

Copyright ©2019 Dillow-Taylor Funeral Home and Cremation Services. All Rights Reserved.
Programming & Web Development by .