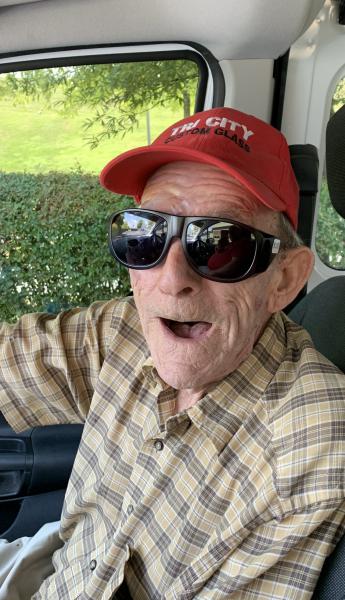 Mr. Richard "Dick" Sedam, age 91, Telford, passed away Wednesday, September 13, 2023, at his residence.
Mr. Sedam was born July 20, 1932 in Indianapolis, Indiana.
He was a United States Air Force Veteran.
Mr. Sedam was owner and operator of Johnson City Glass Company for over 30 years. He was an Amateur Pilot and loved to fly. He built his own planes.
He was preceded in death by his wife, Mary Louise Adams Sedam.
Survivors include a son, Charles Sedam (Beth); grandchildren, Noah Sedam (Mercedes and Chelsey Sedam; great-grandchildren, Maximus Johnson and Maverick Johnson.
Gravesides services will be conducted 12, Noon Saturday, September 16, 2023, at Fairview Cemetery with Rev. Donald Mushayamunda officiating.
Family will serve as pallbearers.