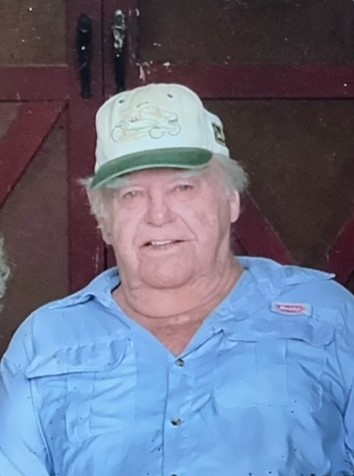 Mr. Leroy "Pop" Arrowood, passed away on September 11, 2023, at his home surrounded by his family.
He was born and raised in the Jonesborough area and is preceded in death by his parents, two brothers and one sister.
Survivors include his wife of 68 years, Jennie; two sons, Buddy Arrowood (Diane) and Corky Arrowood (Kathy) both of Jonesborough; two grandchildren, Buddy Arrowood (Megan) and Jessica and partner David and son Logan; three great-grandchildren whom he loved dearly, Bella & Ryman Castillo and Oakley Arrowood; two brothers; one sister; several nieces and nephews.
He was an Airforce Veteran serving from 1950-1954 with 3 years in Japan.
Pop was of the Baptist faith. He had many hobbies, from baseball, fishing, to coaching Little League.
The family will receive friends at Dillow-Taylor Funeral Home on Thursday, September 14, 2023, from 10:00 AM to 12:00 PM. The funeral service will be at 12:00, noon, after the visitation. A Graveside Service will be held at 2:00 PM, on Thursday, September 14, 2023, at Monte Vista Burial Park.
Pallbearers will be Buddy Arrowood, Bud Arrowood, Corky Arrowood, John Crawford, Daryl Arrowood, and Logan Fellows.
Honorary Pallbearers will be Steve Treadway, Mackie Parker, Roy Foster, John Lowery, Johnny Hensley, and Robert Shelton.
Special Thanks to Dr. Khan, Dr. Cook, Dr. Garcia, and Ballad Hospice.
Jennie, Bud and Corky ... I am so sorry to hear about Roy's passing. He was a wonderful, kind fellow and I always loved seeing him and the rest of the family. He and Jennie would pick Paul up sometimes when he was little and came back to TN from AZ for summer breaks and they would take him down to the lake to fish and hang out. Precious times. Love you all and prayers to you for strength and guidance in the coming weeks.
09/14/2023
Lynda Conley Broyles
I am so sorry! My thoughts and prayers are will you all! I have always loved each of you like family!
09/14/2023
Dr. Tom Huddleston
I enjoyed knowing Mr. Arrowood, he was obviously a good man and blessed to have a family who loved him and honored him. I'm certain that he was comforted to have his family around him as he passed into the arms of Jesus. I'm honored to have known him and his family. I'll pray for comfort and strength for the family and Mrs. Arrowood and that your suffering will soon turn into comfort that he is in a better place with no pain or suffering.
I am so sorry to hear about Pop. Thoughts and prayers are with all of you.
I have good memories of LeRoy and the family. One of my favorites is when my brother Kenny and his sons would walk to Jonesborough and ask for money to buy a drink. He would tell them to get a drink of water when you leave and get a drink of water when you get there. Sending prayers to all.
09/13/2023
Robert N Runion, Jr (Bob)
My sincerest condolences to Roy's family - I know they will miss him as will I. I tried to visit him whenever I was in the Jonesborough area. As a 1st Cousin, we knew other almost from birth. RIP my friend and enjoy your reward in heaven.
Buddy so sorry for your loss, prayers for all the family