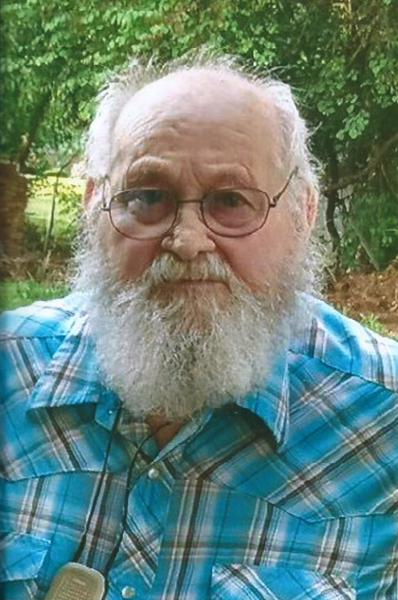 Mr. Jesse Ray "Shorty" Barnes, age 87, Jonesborough, went home to be with Lord on Tuesday, September 5, 2023, at the James H. Quillen VA Medical Center.
Mr. Barnes was born November 24,1935, in Calhoun County, Illinois and the son of the late Marvin Franklin and Minerva Olive Goewey of Calhoun County, Illinois. He was also preceded in death by two sons, James William Barnes and Dennis Wayne Barnes; four brothers, Merlin Barnes, Frank Barnes, Fred Barnes and Leo Barnes; sister, Eileen "Nellie" Barnes Siemens.
Survivors include five children, Kathy Barnes Pierce, Tim Barnes (Karen), Greg Barnes (Jeannie), Lisa Barnes and Pamela Barnes "Pam" Shepherd (Roger) all of Jonesborough; one sister, Doris Barnes Thomas of New Salem, Illinois; one brother, Terry Barnes (Shirley) of Elverta, California; grandchildren, Amanda Barnes Worley (Andrew), Danielle Barnes (fiancé, Kaleb Kindle), Tequisha Carr Reed (Robbie), Brandy Shepherd Pilkington (Shane), Trenton Barnes, Chelsey Barnes (Bryon Butler), Christopher Shepherd (Tara Ledford), Kacei Pierce and Dennis Barnes (fiancé, Emilee Adolphson); great-grandchildren, Callie Worley Schubert (Chance), Jacob Worley (Rae Weiland), Jaden Collins (fiancé, Paige Lillie), Dylan Barnes, Khloe Reed, Aaron Pilkington, Micah Wedding, Kara Kindle, and Elijah Worley; as well as several nieces and nephews.
Mr. Barnes was a Korean Era War Veteran. He served his country in the United States Army from April 1954 through April 1956. He was in the 536-engineering platoon. He spent time at the Fort Ord Army Base in California as well as in New York, Fort Smith Arkansas and at Camp Chaffe in Arkansas and Panama as a firefighter. He took the Honor Flight trip on April 22-24, 2016, accompanied by his son-in-law, Roger Shepherd.
He loved to plant a garden and help anyone who needed it. He also, loved to go fishing. There wasn't a lot that he couldn't do or wouldn't at least try. You could say that he was the jack of all trades. He loved spending time with his children, grand-grandchildren and great grand-children.
In his lifetime he worked for Caterpillar, B&B Produce, Payne Packing Company, B&B Mulch Yard, Walker Paving and helped Bobbie Dickson some.
We would like to thank those who helped take care of our dad, grandfather and great grandfather. Nurses, Christina Maness, Melissa Shelton, Ashlee Painter, Ashley Plaster, Kim Coffman, Jackie Hupchuck and all the others who helped with his care; Physical Therapist, Lee Mounts; Hospital physician, Dr. Starr; the Geriatric clinic, Ashley Hardin, Mikindra Williams and all their staff. We would also like to thank Amedisys Home Health, Wes & Jennifer Tate and others who took such good care of him.
Special thanks to Pastor David Montgomery for being there for us.
The family would like to ask that you dress casually, but not required. The family will be wearing t-shirts, blue jeans or khakis for a fishing themed service.
Funeral services will be conducted at 2:00 PM, Saturday, September 9, 2023, at Dillow-Taylor Funeral Home with Pastor David Montgomery officiating. The family will receive friends from 12:00-2:00 PM, Saturday prior to the service and at 125 Bayless Road at other times. Graveside services will follow at Sulphur Springs Cemetery.
Pallbearers will be, Christopher Shepherd, Dennis Barnes, Andrew Worley, Jacob Worley, Shane Pilkington, Frosty Walker, Trenton Barnes, Jaden Collins and Johnny Squibb. Honorary pallbearers, Tim Barnes, Greg Barnes, Roger Shepherd, Tom Stokes, Glen Altman, Bill Lane, and Caleb Kindle.