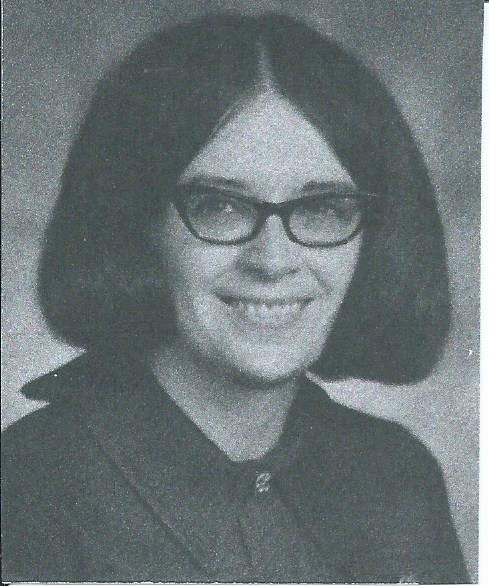 Judith Kaye Crowe Odom
Born September 26, 1942, died September 1, 2023.
Daughter of Dolly Franklin Crowe and Densie Beryl Maddox Crowe.
Judy was educated in the public schools of Birmingham, Alabama. Her undergraduate education was at Birmingham-Southern College where she earned a BA in English with a Spanish minor. Her intellectual abilities and hard work earned her a Phi Beta Kappa key, the highest academic honor available. She earned an MA in British literature at Emory University/Atlanta on a full academic scholarship. She earned additional post-master's education at the University of Georgia/Athens, the University of Tennessee/Knoxville and at ETSU/Johnson City.
Judy taught for several decades at Science Hill High School in Johnson City, additional years at Central High School in Cape Girardeau, Missouri, and at the San Pablo American Air Base School outside Seville, Spain. She was a popular teacher wherever she taught and was acknowledged regionally and statewide for her classroom performance.
Judy's numerous publications included a book of poetry, Blossom, Stalk, and Vine, chapters in various books of poetry and essays, and individual poems and essays in multiple literary journals.
Judy received grants for additional education from the National Endowment for the Humanities, and the Wilma Dykeman Stokley fund.
From childhood, Judy was a voracious reader who continued that habit through adulthood. As a child, Judy longed to travel and fulfilled that desire with extensive travel throughout the world, on all the continents except Antarctica. She spent long periods in Spain and Peru and loved Seville in particular.
Judy is survived by her husband, Jim, with whom she recently celebrated fifty-nine years of a happy marriage. She is also survived by her sons Kevin (with daughters Nicole and Gabrielle) of Johnson City and Blair (with children Ella and Xavier) of Melbourne, Australia.
Judy requested no funeral. To commemorate her successful life (marked by a loving family, good friends, good music, good books, lots of travel to interesting places, and appreciation of fine art and architecture) Judy's family will receive friends, neighbors, colleagues, and former students at their home on Sunday afternoon, September 17th from 3:00 to 5:00 PM.
Judy's family gives profound thanks to the uniformly kind medical staff at Duke University's clinics and hospital in Durham, North Carolina, at Ballad Health's Cancer Center and Hospice Program in Johnson City, and at their Hospice House in Bristol. Special thanks are owed to Judy's longtime primary care physician and valued political ally.
Judy's favorite charity was the Southern Poverty Law Center which has led the fight against racial injustice for several decades (400 Washington Avenue, Montgomery, AL 36104).
Having taught with Judy at SHHS, I know she contributed positively to many students lives, knowledge and dreams over the years. The Southern Poverty Law Center is a favorite among my charities, too, and we have contributed to it in her honor.
To Our Johnson City Family: Words cannot express how saddened we are to hear of Judy's passing. She was a special person who will forever remain in our hearts. What good memories you must have! Lean on them to remind you of the joy she brought into your lives. Judy's amazing personality lives on through you all, and what a blessing that we got to fellowship with her recently. We're sending you MUCH LOVE during this difficult time. Your St. Louis Family
So sorry for your loss. Mrs Odom always started our day off with a song. That was in the mid 70's and I still start my day the same way. Thank you for making school enjoyable. ❤️