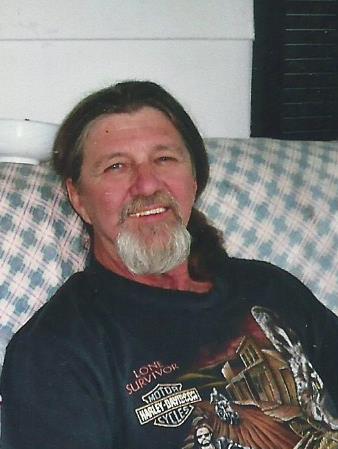 Mr. Shine Outlaw Baines, age 71, Jonesborough, passed away Friday, August 25, 2023, at his residence.
Mr. Baines was born April 11, 1952, in Washington County and the son of the late Robert & Nellie Cloyd Baines. He was also preceded in death by a brother, Billy Tom Baines and a nephew, Wayne Baines.
He retired from the Washington County Highway Department as a Truck Driver.
Mr. Baines started Savages Motorcycle Club, was a member of Ghost Riders, where he served as National Vice President.
He was always there for his kids and friends.
Survivors include his children, Sunshine Baines (Misty), Crystal Star Baines, Kimberly Hall (Anthony "Taco"), and Shine Baines, Jr. (Savanah); grandchildren, Noah Baines, Marley Baines, Harper Baines, Jamario Glover, Kasiya Glover, Tiffany Few, Cody Jenkins, Chasity Hall, Mandy Brasure, Dawson Brasure, Peyton Baines and Blake Baines; great-grandchildren, Hudson Baines, Caden Baines, Ember Few, Amize Hackney, Raelynnn Jenkins, Sopia Few, Sabin Lara and David Few.
Memorial services will be conducted at 7:00 PM Saturday, September 2, 2023, at Dillow-Taylor Funeral Home. The family will receive friends from 5:00-7:00 PM Saturday prior to the service.
A good person.He will be missed
08/31/2023
Sylvia Dellinger
Well the angels are singing now shine but you'll be missed here! I never got to thank you for taking me and Stanley to the bus stop every morning. It breaks my heart you didn't have more time with your kids and grand kids. I'm sure you had a lot of rocking chairs stories to tell them. Fly high ol'man you'll be missed!!
Rest In Peace my old friend
08/31/2023
Glenda Honeycutt
I lived beside the family for over 50 years and watched Shine grow up. He dearly loved his Mom and Dad and his kids unconditionally!! He once gave me a purebred Black German Shepherd, I loved that dog so much.He went often out of his way, if he could, to help people, many more times than anyone knew of. He truly was one of a kind! I hope you kids keep his memory alive through his Grandchildren. There are so many stories, stories from friends, If he was your friend you had a true friend. He was special, someone I considered family. He wall be missed by many. FLY HIGH SHINE!!
08/30/2023
Louann Baines (Ralph)
Sorry about your loss. Ricky always had a smile. He liked to aggravate Ralph And I when we ran the store. Will be keeping you in my prayers. God Bless you ALL
Members of the Mother Chapter of the Ghost Riders send or condolences too All family and Friends