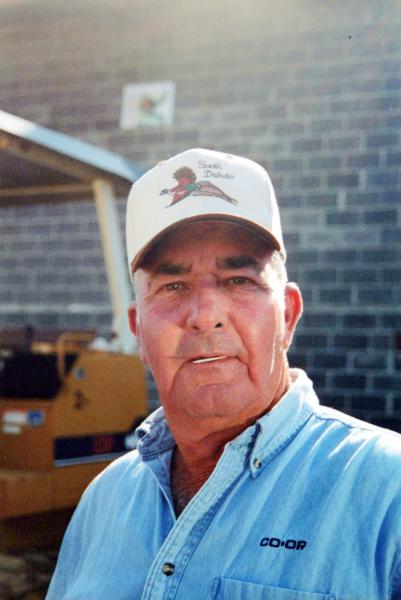 Mr. Joe Lee "J.L." Baines, 81, 110 Earl Light Circle, Jonesborough, died Thursday, May 11, 2023, at his residence.
Mr. Baines was a Washington County native and son of the late Delbert and Doris Adams Baines. He was preceded in death by one sister Phyllis Baines Cutshall Crowder and two brothers Jerry Baines and Donnie Baines.
He was married to the late Kathryn Kyker Baines. Survivors include one daughter Tammy Barnett and one son David (Mary) Baines. His grandchildren, who were his pride and joy: Allison (Christian) Glover, and Ryne (Kinsey) Baines.
JL was educated at Bowmantown School. He resided in the Sulphur Springs Community his entire adult life. His early employers included Payne Sausage Company, Maple Auto Parts, A.A. Deakins Farm, Tennessee Motors, and E.T. and W.N.C.
Once JL's entrepreneurial spirit took over he owned and managed many successful businesses, most notably Baines Auto & Truck Repair, located in his native Sulphur Springs Community. While there, JL became known as one of the finest mechanics in the entire East Tennessee Region. He specialized in building dump trucks, many of which are still in operation today. One truck he was instrumental in building was the first tanker truck for the Sulphur Springs Volunteer Fire Department, of which he was a founding member and former fire chief.
Later in JL's business life he became a partner in Trail Blazer Inc. which built and operated Trail Blazer Storage and Trail Blazer Market. One of his last successful ventures was becoming a partner at Baines Trucking and Grading. There he became an irreplaceable asset. Using JL's knowledge, skills, toughness, and business acumen, he became and truly was the backbone of the company.
JL was humble, genuine, and fun loving. He enjoyed spending time with his friends and family, swapping tales and stories. He loved to play practical jokes on his friends, co-workers, and neighbors. In JL's younger years he very much enjoyed the outdoors and was a member of the National Wild Turkey Federation. He enjoyed racing of all types, both as a participant and a fan.
While JL thoroughly enjoyed the fun times, he was also a very giving and genuinely caring man, especially to children, animals, and those in need. He regularly assisted those maybe a little less fortunate or folks who needed a hand up. JL was loved, respected, and will truly be missed.
Funeral services will be conducted 5:00 PM, Wednesday, May 17, 2023, at Dillow-Taylor Funeral Home with Pastor Parker Street officiating. The family will receive friends from 3:00-5:00 PM, Wednesday prior to the service. Graveside services will follow at Maple Lawn Cemetery.
Pallbearers will be Ryne Baines, Chris Deaderick, Brian Fellers, Greg Fellers, Brian Ford, David Ford, Christian Glover, Jake Haun, and Ronnie "Rollo" Littleton.
05/23/2023
Gail Jarrett & Jerry Taylor
My Dad Jerry Taylor and JL worked together at ETWNC and remained good friends thru the years, he will be greatly missed. Prayers for family!
Jackie Broyles considered JL a dear friend. Trucks, tractors, and bulldozers; them boys & their toys. LOL. Jackie was there for JL & JL was there for Jackie.
05/19/2023
Leigh Ann Loven. Joe Loven
Our sincere condolences to the family. My Daddy was a great admirer of JL. Prayers.
I worked at trailblazers market for 3 years and I was close with JL he was one of my favorite customers and like a grandfather. I looked forward to him walking through the door and start giving me hell. lol He would always tell me I was his favorite because I was nice and a hard worker! Even when I was having a bad day he would walk through the doors and he would make me laugh and make my day better. I'm really going to miss him he was such a great guy! Prayers and hugs for the family!
JL was the best mentor and boss that I ever had was like a father to me. Love you JL - sorry for everyone's loss.
Played softball with JL back in the 60's and got to know him well. Good guy who could always be counted on.
So sorry for your loss. Thoughts & Prayers are with all
Remembering the good times, quail/pheasant hunting in Kansas. He was a great guy and will be missed by many. Heaven will be a little brighter.........
RIP J L KNOW YOU SUFFERED A LOT. Could always depend on J L just an all around good fella.
Praying for comfort Praying for comfort Chris Carter Boones creek