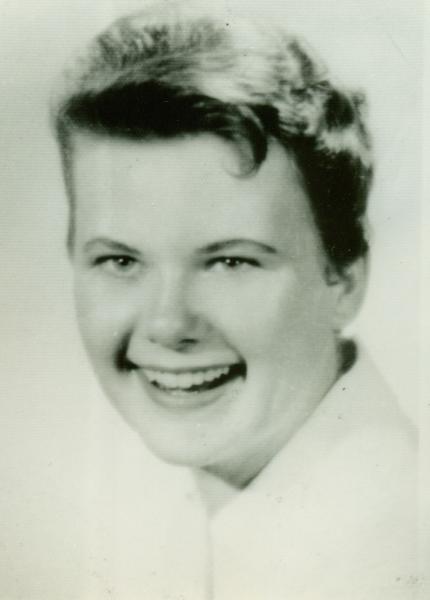 Phoebe-Jo Garrison (82), beloved wife of Thomas Lamar Garrison of Jonesborough, Tennessee, was reunited with members of her eternal family in heaven on May 3, 2023.
Born Phoebe-Jo McElroy on April 26, 1941, to Joseph and Mildred (nee Pike) McElroy in Hamburg, Iowa, Phoebe-Jo will be best remembered for her love of music and singing a talent she was so happy to have passed down to her grandchildren. A gifted pianist, she found joy in sharing her faith with others through song, both in church and at any available piano she came across. As Lamar's wife, she helped raise two sons, Greggory Allen and Jeffrey Lane, both of whom she was immensely proud. She had a cherished daughter-in-law, Magdalena, and three adored grandchildren, Matilda Renee, Amelia Rose, and Jonathan Thomas, who meant the world to her.
As a lifelong devoted servant of the Lord, Phoebe-Jo is now free from the burdens of her illness-ravaged earthly body. She has joined the heavenly choir, raising her voice in praise to her Lord and Savior alongside her son Gregg and the rest of her extended family.
Funeral services will be conducted 2:00 PM, Saturday, May 6, 2023, at Hales Chapel Christian Church with Minister Ken Overdorf and Minister Jeff Newbert officiating. The family will receive friends from 12:00-2:00 PM Saturday prior to the service. Interment services will follow at Hales Chapel Cemetery.
Pallbearers will be Scott Phillips, Pat Tester, Brian Baughn, Brad Shoemaker, Jamie McKinney and Jeff Fleenor.
05/05/2023
Judith Randall
Lamar, So sorry to hear about my dear friend Phoebe-Jo, she was a joy to me and my family. I will miss her and I know she is with her father in heaven. Give my sympathy to all your family in your time of sadness. My love Judith
May fond memories working with Phoebe-Jo at Appalachian. Such a sweet person. She will be missed!
Lamar, we are sorry for your loss. She was a loving person who shared her love for Jesus through her singing, music and teaching kids anytime she was asked. She is an angel in heaven. I loved when I had a question about music she played the organ or the piano with me at Harvest Time Christian Church. I know she is not in pain any more. I loved you and I will miss you. I know you are happy and we will meet again in heaven one day.
05/04/2023
Marti McKinney
Heaven gained another precious soul. God said, "Well done my good and faithful servant". We send our condolences to Lamar, Jeff, the family & friends. We are blessed to have known Phoebe here on Earth. We will truly miss her until we see her again. Praying for you all.
05/04/2023
Pamela and Alan Buckingham
Loved our Phoebe……she taught both of us to think and do outside the box. We would not be where we are without her coaching us. We will miss you but you always said…..don't cry when I die, rejoice! Because I will be in heaven!
05/04/2023
Connie Sneed little
I saw Phoebe-Jo at my doctor a few months back. We didn't discuss our illnesses but how amazing it was to see each other after 50 some years. Lamar was the minister at Harrison Church of Christ when I grew up there until they went to be missionaries. I absolutely loved her. I'm so blessed to have gotten to see her before her walk with her father in heaven.
05/04/2023
Lzona and Bobby Jennings
We are deeply saddened by the loss of a great neighbor. Our thoughts and prayers are with Lamar and family.