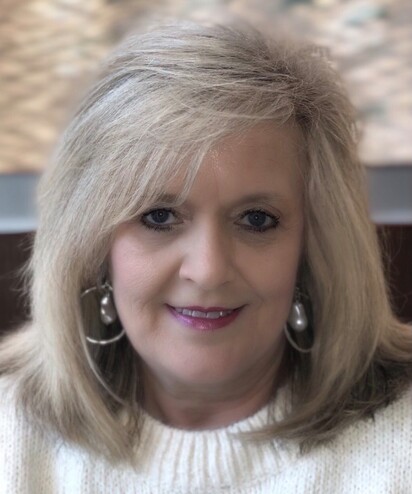 Ms. Jill Kimery White, age 61, of Jonesborough, passed away on Friday, March 3, 2023, at Abundant Christian Living in Johnson City, TN.
Jill was born on October 13, 1961, to the late Edgar & Mary Nell Hammer Kimery.
She was an X-Ray technician for the Johnson City Medical Center and the VA Hospital. Jill was of the Baptist Faith.
Those left to cherish her memory are son, Chris White & fiancé Brittany Miller, Hendersonville, TN; daughter, Heather White and Scottie Blankenship of Erwin; Grandchildren, Kimery and Kassie Blankenship; sisters, Linda Phillips (Mike) of Erwin and Vickie Sell (Frankie) of Jonesborough; several nephews; special friends, Joy Hardin of Douglasville, GA and John McInturff of Jonesborough
Visitation will be held at Dillow-Taylor Funeral Home from 12:00 Noon to 2:00 PM, Wednesday, March 8, 2023. Graveside Service will be at 3:00 PM, following the visitation at Evergreen Cemetery in Erwin, with Rev. Allen Davis officiating.
Pallbearers will be Scottie Blankenship, Chad Beam, Terry Wilhoit, Tim Hammer and Danny White. Honorary Pallbearers will be Adam Phillips, John McInturff and Mike Phillips.
03/20/2023
Lisa White Moore
Jill you had the most beautiful contagious smile..you were always kind to me. You are a beautiful angel in heaven
03/08/2023
Teresa Milhorn
So sorry for your loss, Jill was a nice and sweet person to work with at the Candy store in Jonesborough, Tennessee.
03/08/2023
Angela Johnson
I was so sad to hear about Jill. I have many sweet memories of her when I would come to stay with Ernest and Billie - and then even more later on after I moved to Prince Street. She was a beautiful girl, inside and out. I pray the family will feel God's comfort in the days to come.
03/06/2023
Debra McCorkle
So very sorry for your loss. Jim is such a sweet person. I enjoyed there talks we had at the ball field
03/06/2023
Kimberly Likens Lavin
I will always cherish my precious memories of Jill and all of our adventures on Ninth Street. My heart is broken but I know Jill is rejoicing in Heaven. "There is a place inside the heart where love lives always....and where nothing beautiful can be forgotten."
03/06/2023
Aaronda Horton
Sending love and sympathy to everyone in Jill's family. Jill was a very dear friend of mine and I will always have fond memories of working and spending time together. Jill's sweet personality and beautiful smile will be missed. I am sure she was welcomed into Heaven by Mr. and Mrs. Kimery. Prayers continue for healing during this time of loss.
Chris & Brittany, I am so sorry for your loss! Please let us know if there is anything we can do for you! Love you! Taco & Chick
To Jill's loving family! The Miller Family and our extended families are so sorry to hear about the passing of Jill. May the special memories you made together get you through this difficult time. Love, Memere Miller and Family