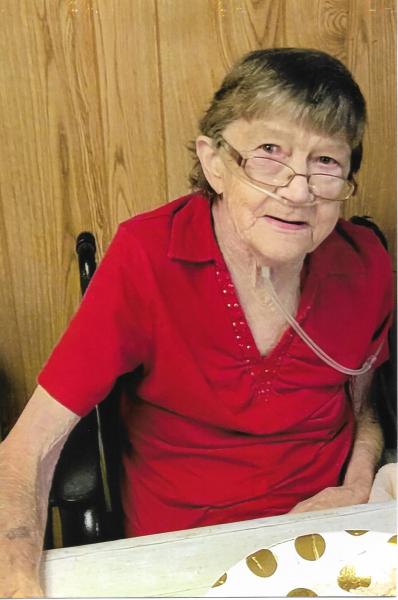 Mrs. Wanda Louise Hall, age 70, of Limestone, passed away on Monday, February 27, 2023, at Lakebridge Healthcare Center.
Wanda was born June 2, 1952, to Glenna Barron and the late Clyde Barron Sr.
She was a Developmental Tech for Greene Valley and a proud member of the Limestone Volunteer Fire Department Fire Corp.
In addition to her father Clyde, she is preceded in death by her brother Walter Barron Jr.
She is survived by her husband, Lynn Hall; son, Michael Hall (Denna); granddaughter, Elizabeth "Lizzy" Anderson; mother, Glenna Barron; sisters, Diann Earhart (Doug), Judy Barron, Jill Barron; brother, Ronnie Reed (Phyllis); several nieces and nephews and great nieces and nephews; several special brothers and sisters in law.
Funeral Services will be at 1:00 PM, Thursday, March 2, 2023, at Mustard Seed Center with Pastor Jerry Powers and Pastor Jeremy Dykes officiating. The family will receive friends from 11:00 AM to 1:00 PM, prior to the service. Interment will follow the service at Salem Cemetery.
The pallbearers will be family and friends.
03/05/2023
danny carpenter
so sorry for your loss prayers for you
03/01/2023
Frank and Peggy Huscroft
Lynn, Diann, we are sorry for your loss. We are praying for you and your families.
03/01/2023
Wassan Broyles
So sorry to hear about Wanda. It's hard to loose a Mom, wife, and a loved one that we care so much for. Our prayers and condolences go out the family and friends of Wanda Hall, Wassan and Vickie Broyles.