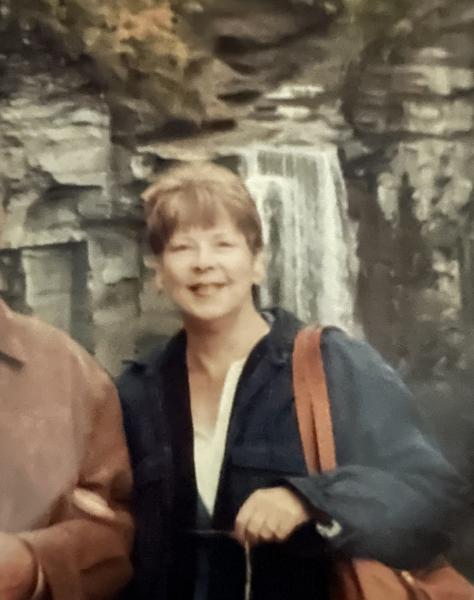 Mrs. Janice A Terranera, age 82, of Jonesborough, passed away on Monday, February 20, 2023, at her residence surrounded by her family.
Janice was born in Pennsylvania to the late Pat and Zelda Daly.
She was a very talented artist and enjoyed painting, arranging flowers, and doing interior design.
A loving wife, mother and friend. She wanted nothing more than to make her house a home for all who entered. She cherished all of her family and friends. We are all blessed to have been loved by her. Our hearts are forever broken and we will miss her deeply. Rest in Peace and God be with you. We love you forever and always.
Those left to cherish her memory include her husband, Joseph "Joe" Terranera; son, Peter S. Mistichelli and wife, Eveline Mistichelli and granddaughters, Angelina and Ashley Mistichelli; daughter, Rina Hurst and husband, Charlie Hurst and grandson Camden Hurst; son, Joey Terranera and wife, Kathleen Terranera and grandchildren, Michael and Will Terranera; son, Sergio Terranera and wife, Jennifer Terranera and grandson, Cole Hoffman and granddaughter, Juliana Terranera.
Visitation will be on Friday, February 24, 2023, from 11:00 AM to 1:00 PM at Dillow-Taylor Funeral Home.
02/28/2023
Mike and Connie Little
Our hearts are thinking of you. We know God gives us angels in times of need Joe you were her angel as she was yours. Hold to the 2 Corinthians 5:8 to be absent from the body is to be present with the Lord. This is a joy you know she is experiencing we pray God will give you comfort during this time love Mike and Connie little
My heart is filled with sadness that Janice is no longer with us, yet filled with joy that I had the privilege of knowing her and having her as a friend. The time I spent with her just doing "our thing", and "browsing around" will always be a treasured memory. She was very gifted and could do almost anything except sew. We had many laughs over her making arrangements for her house before it was even built, but she had it pictured perfectly in her head. Her being from the North and I being a Southern girl, we had a few different customs that made a lot of fun for us to laugh at, such as southern expressions that I had to explain, eating grits, beans & corn bread and drinking black coffee. So many great memories that I shall cherish always. Rest in Peace, sweet friend. You will never be forgotten.