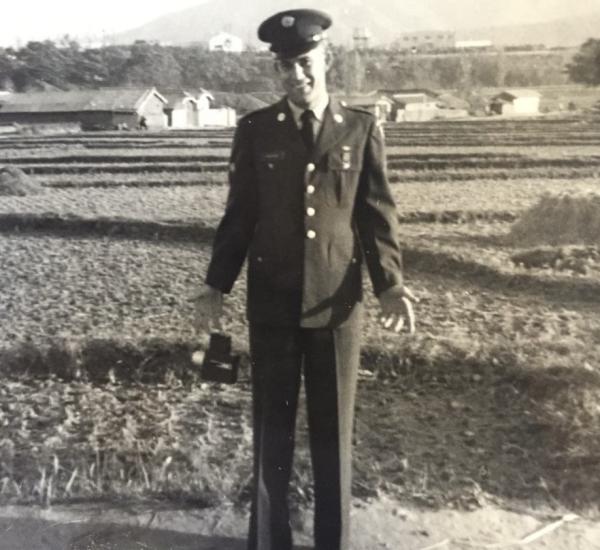 Mr. Sherrell Wayne Shepard, 77, of Gray, passed away on Wednesday, February 15, 2023.
Sherrell was the son of the late Charles Ervin and Mary Sligar Shepard.
A 1963 graduate of Happy Valley High School, Sherrell proudly served three years in the Army, including 13 months in Korea. He worked as a mechanic at Eastman for 31 years.
Sherrell was a member of Central Church of Christ. He fiercely loved God, family, and country.
He relished any opportunity to take his wife and three daughters on vacation. His lottery-winning smile is in seemingly every family photograph from beach trips, birthdays, and holidays.
Sherrell admired Eastman pilot Don Mason and got a pilot's license of his own. He often took family and friends flying. Sherrell saw God's grace in butterflies, hummingbirds, and sunsets. Hot dogs needed onions, watermelons needed inspection and Mustangs needed to be driven fast.
Purchasing treats for grandchildren brought great joy, as did cuddling his dogs. He was happiest, of course, when he was looking at his wife Janet, as their 57 years of marriage can attest. They went out to eat on Valentine's Day, a most fitting last supper for a devoted husband.
In addition to his parents, Sherrell was preceded in death by three brothers, Lyons, Kenneth and Randy.
Along with his wife, Janet Shepard, those left to cherish his memory include his beloved daughters Cherie Doyle, Angie Williams (Trey) and Natalie Norris (Robbie), 10 precious grandchildren, eight great grandchildren (two more on the way), brother Roger Shepard (June), sisters, Dawn Cox, Yvonne Leonard and Ann Cunningham, sister-in-law Diana Shepard.
A service to honor Sherrell's life will be held at 3:00 p.m. on Sunday, February 19, 2023, at Central Church of Christ (Johnson City) with Tim Hall, Minister, officiating. The family will receive friends from 1:30-3 p.m.
The graveside service and interment will be conducted at 10:00 a.m. on Monday, February 20, 2023, at the Mountain Home National Cemetery.
Pallbearers will be Austin Doyle, Chet Williams, Parker Eanes, Alex Doyle, Nash Johnston and Jacob Redman. The honorary pallbearer is Henry Large.
In lieu of flowers, donations may be made to the Leukemia & Lymphoma Society.
Jan, I'm so sorry to hear about Sherrell. I think about you guys and wonder how the family has grown. Cannot believe how many grandkids and great grandkids you have. I know how important family is/was to you and Sherrell and how much he loved you. Trust he's looking down and watching out for you. Love to all, Tammy
02/18/2023
Sammy & Jill Taylor
Jan and family, Our hearts were saddened to hear of your loss. Sherrell was a very active soldier for Christ and a lot of what I learned about personal evangelism was from him. I could always count on him for a good long conversation about the Word of God and sharing the message with others. May God grant you peace and comfort at this time.
02/18/2023
Bob and Betty Smith
Bob and I loved you and Sherrell, and we will come by Jessica's Way and see you. Our blessed granddaughter Hannah, who is staying with us, while she goes to ETSU Medical School, was so shocked to hear that Sherrell had moved to heaven that she cried. Kim cried also. I guess she ( Kim ) is dreading the time that I move to heaven. Kim is my daughter. I can honestly say that I don't dread moving to heaven, in fact I am rather looking forward to meeting my friends and family that have gone on before me.
02/18/2023
EY friends and family
We are sorry for your loss. Our thoughts and prayers are with you.
Jan & Family, Sherrell will be missed and never forgotten. Sherrell made a lasting impression on myself as well as my wife Cindy. One of my many memories was when he took me flying, such an experience! His strong faith and love for God was an example for me as a young man and an encouragement as a seasoned adult. Deepest sympathy and prayers for your peace, strength and comfort. God bless you, Claude & Cindy Terry
02/17/2023
Al and Sarah Futrell
We are so very sorry. Our thoughts and prayers continue for all of the family .