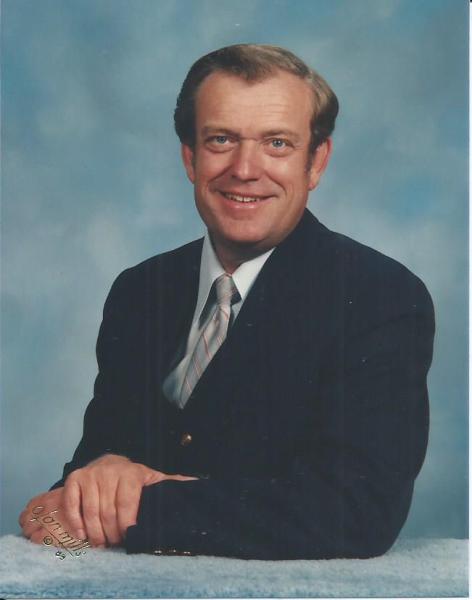 David O'Roark, age 80, of Johnson City, TN passed away peacefully, surrounded by his loved ones on Wednesday, December 21st, 2022.
David was born in 1942 to the late Vernon and Edna O'Roark in Fairfax, VA and grew up on his family's farm. A lover of music from early childhood, David went on to form his own band as a teenager and played bluegrass and country music for more than 59 years. He performed first in the mid-Atlantic area and later in the Tri-Cities area of Tennessee. His bands opened for several Nashville headliners over the course of his playing career.
At the age of 25, David married his wife Joy, and they had two children, Susan and Dennis.
David is survived by his wife Joy, daughter Susan (Robert), son Dennis (Robyn) and three grandchildren, AJ, Addisen, Emerson.
Funeral services will be conducted at 3:00 PM, Monday, December 26, 2022, at Dillow-Taylor Funeral Home with Minister David Clark officiating. The family will receive friends from 2:00-3:00 pm Monday prior to the service.
Interment services will be conducted 12, Noon Wednesday, December 28, 2022, at Fairfax Memorial Park.
12/25/2022
Lori Hamilton Dykes
Joy, Larry and I are sending our condolences and prayers to you, Dennis, Susan and family. It was my pleasure to be one of the first to know and meet you when you moved to Gray and help you find your first home here. We always loved hearing David play, sing, and share his great talent at many venues in this area. And it has been my great honor to know and love you and all your talents Joy. You have always been such a Joy to me. Your friend Lori
12/24/2022
Bill and Diane Copas
Joy, Diane and I are so very sorry for your loss. I really enjoyed the time I got to spend with him. We will keep you in our prayers.
Joy I am so sorry for your loss. I will be praying God will give your family strength through this time of grief. David was a great singer always love to hear him. God bless your family and keep you safe. ?
12/23/2022
Dianne & Blake Dorman
I'm very sorry you lost your Husband & Father ? Joy, Susan & Dennis.... especially this time of year. Keeping you all in our thoughts & prayers ?
I'm so sorry to hear of Dave's passing may the LORD be with you Joy prayers for you