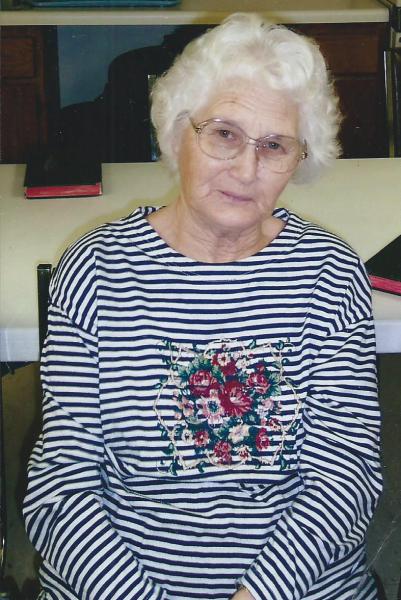 Ms. Ruby Frances Christian, age 93, passed away on Saturday, November 26, 2022, at Franklin Woods.
Ruby was born on June 21, 1929, to the late William and Emma Miller.
She was a member of Johnson City Baptist Temple, where she praised her Lord for many years. She worked at Millercrest and enjoyed her life at Bethel Housing in Jonesborough.
In addition to her parents, she is preceded in death by her sisters, Edith Dearstone, Stella Davis, Kathleen Kinley, Kate Sauls; brothers, Roy Lee Miller, Carl Miller, James Miller, Paul Miller JohnDee Miller, and Maynard Miller.
Survivors include, son, Rex Eaton (Jenny), daughters; Shirley (Charles) Pierson and Pamela Fee; brother, R.C. Miller; grandchildren, Anita (TJ) Laws, Shawnta Shipley, Meranda Eaton, Olivia (Andrew) Walker, Jenna (Braden) Eaton, Amber (Jason) Fee, Tiffany (Jeremy) Lowe, Scott (Helen) Pierson; 16 great grandchildren; 1 great-great grandchild with 2 on the way; several nieces and nephews.
Visitation will be from 6:00 PM to 8:00 PM on Wednesday, November 30, 2022. Funeral Services will follow at 8:00 PM. Graveside Service will be at 1:00 PM, Thursday, December 1, 2022, at Washington County Memory Gardens.
The family would like to give a special thank you to all the staff on 3000 at Franklin Woods.
We are so sorry for the loss of Aunt Ruby on this earth, but she is now with Jesus and rejoicing at the beauty of her Heavenly home! May that bring comfort to all who were closest to her. Love Betty Jean, Emma and Tracy.
11/28/2022
Betty Jean Corder
Rex and Shirley I am sorry about your mom. She was my favorite aunt on mom's side of the family. It's hard to let them go but they are in a better place than we are. Thinking about you all. It's hard I know. I've been there. I'm praying for all of you including RC
11/28/2022
Jimbo and Susan Oliver
So sorry for all of the family's loss, Rex, Shirley and Pamala and rest of families. Prayers for everyone!