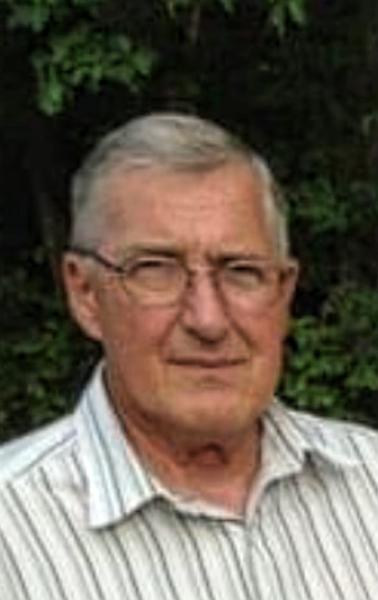 Jimmy Lee Holtsclaw, Sr. age 82, passed away peacefully at his home in Jonesborough on Wednesday, November 23, 2022.
Jim was born on June 15, 1941, in Elk Park, North Carolina. He was the son of the late Fern Holtsclaw Hicks, late father and step-mother, James Edward Holtsclaw and Carrie Phillips Holtsclaw.
Jim attended Jonesborough High School. He was a member of Mount Zion Baptist Church. Jim retired from the U.S. Army after 23 years of service as a Master Sergeant. He did two tours in Vietnam where he received a purple heart from injuries sustained there. He was a lifetime member, former quartermaster, and chaplain of the Jonesborough VFW Post 9724. After retiring Jim had several jobs including Plus Mark, Parts Plus and a courier for Ballad Health. He loved staying busy and most enjoyed cooking, gardening, and working in his flowers.
In addition to his parents, he was preceded in death by his beloved wife, Mildred June Bennett Holtsclaw; brother, Loyd Holtsclaw; sister, Sylvia Holtsclaw Curtis; mother of his children, Rita Marlene Gillette.
Those left behind to cherish his memory include children; Jimmy Lee Holtsclaw Jr., Lori Holtsclaw Byrd and husband Tim; step-son, Rick Loyd and wife Joyce; brother, Bert Holtsclaw; sisters, Joyce Bailey and husband Vernon, Vickie Johnson and husband Ken; brother-in-law, Bill Bennett; sisters-in-law, Becky Holtsclaw and Geraldine Bennett; granddaughters, Brittany Johnson, Natalie Byrd; step granddaughter, Casey Loyd; grandsons, Jonathan Holtsclaw, Justin Holtsclaw; step-grandsons, Travis and Chad Hutsell; several great-grandchildren, nephews and nieces.
Visitation will be at Dillow-Taylor Funeral Home on Monday, November 28, 2022, from 5:00 PM to 7:00 PM. Funeral Services will follow with Pastor Brian Nulf officiating. Burial at Mountain Home National Cemetery will be at 11:00 AM, Tuesday, November 29, 2022, with Military Honors. Family and Friends are asked to meet at the funeral home at 10:15 AM, to go in procession to the cemetery.
Jimmy, you will be missed greatly. Both as a beloved cousin and neighbor. I learned a lot from you in the garden simply sitting on our lawn mowers talking across the fence. Never seen you without a smile.
So sorry for your loss. He was such a nice man.
It was my privilege to know both of your parents. After your Moms passing I had the privilege of working with our shut ins. I spoke with your Dad many times and would send him the bulletin from Mt Zion. He was a very kind man. I know he will be missed by many. Thank you for sharing your parents with me.
11/26/2022
Rita Loyd Baines and Sonny
Lori, Jimmy and Rick, Sonny and I are saddened to learn of Grandaddy's passing. I had the pleasure of being his daughter in law for 22 years. He was such a sweet man and grandfather to Casey and great grandfather to Sierra and Jayden. He always made sure Sonny had plenty of his garden tomatoes. They were the best Sonny had ever eaten. Fly high granddaddy, you are now with grandmama and resting with the angels. Love and miss you. Rita and Sonny
11/26/2022
Kirsten Heuring
We pray for Jim. We are so sorry your friends from Germany