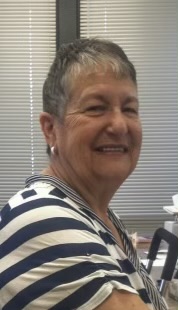 Mrs. Margaret Mary DuFrane Halstead, age 77, Johnson City, passed away Friday, November 11, 2022, at Johnson City Medical Center.
Mrs. Halstead was born October 24, 1945, in Buffalo, NY and the daughter of the late Harold Wayne & Bernice Catherine Dudzick DuFrane. She was preceded in death by a brother, Daniel DuFrane.
She was a member of Telford United Methodist Church.
Mrs. Halstead was a Medical Assistant.
Survivors include her husband of 53 years, Dr. George O. Halstead, M.D., Johnson City; son, Jason P. Halstead (Deborah), Illinois; daughter, Kristen C. Hampton (Sam), Elizabethton; two sisters, Barbara Caulfield and Jeanine Hager, both of Florida; one brother, Robert DuFrane (Yong), Virginia; seven grandchildren, Emilia Halstead, H.D. Halstead, Tyler Halstead, Cody Hampton, Trevor Halstead, Isabelle Halstead and Abigail Hampton; two great-grandchildren, Wesley (Bug) Martin III and Greysen Hyder.
The family will receive friends from 5:00-8:00 PM, Friday, November 18, 2022, at Dillow-Taylor Funeral Home.
Funeral services will be conducted 11:00 AM, Saturday, November 19, 2022, at Telford United Methodist Church with Pastor Jackie McGowan and Pastor Michael Vaughn officiating. Interment services will follow at Telford Cemetery.
The pallbearers will be Jason Halstead, H.D. Halstead, Tyler Halstead, Trevor Halstead, Sam Hampton, and Robert Dufrane. Honorary pallbearers will be Emilia Halstead, Cody Hampton, Isabelle Halstead, Abigail Hampton, Wesley Martin, and Greyson Hyder.