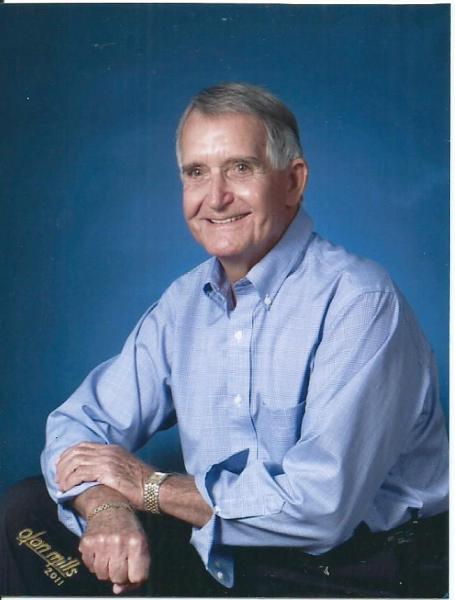 Mr. Richard Glenn "Dick" Slater, age 91, a resident of New Smyrna Beach, Florida, and Johnson City, departed his earthly home to enter his heavenly home on Wednesday, November 9, 2022, at Preston Place in Kingsport.
Richard was a Sniper in the U. S. Marines Corps during the Korean War. He was hit by two hand grenades and spent thirteen months in seven different hospitals. He received a Purple Heart. When he healed, he returned to his home state of Kentucky and graduated from Morehead University.
He taught for 30 years at Evans High School in Orlando, Florida. Some of his students helped design Disney. After retiring he became a fishing guide in Florida for fourteen years.
He was a Deacon at First Baptist Church and Glencoe Baptist Church in New Smyrna Beach.
He is survived by his wife, Ruby Maxey; brother, Troy and his wife, Fayetta of Hardy, Kentucky.
The following preceded him: his parents, James & Ethel Slater, Mary Kay his wife of 60 years, one sister and five brothers.
Funeral services will be conducted 6:30 PM, Monday, November 14, 2022, at Central Baptist Church, 300 N. Roan Street, Johnson City, with Rev. Danny Carter officiating. The family will receive friends from 6:00-6:30 pm Monday prior to the service.
Interment services will be conducted 11:00 AM, Tuesday, November 15, 2022, at Mountain Home National Cemetery. The family will meet at Dillow-Taylor Funeral Home at 10:15 AM to go in procession to the cemetery.
His wife extends special thanks to Mrs. Betty Ford, the staff at Preston Place #2 in Kingsport and staff at Brookdale Assisted Living in Johnson City for their wonderful loving care.
Our time as neighbors was short but memorable. I consider you forever and always my FRIEND
11/14/2022
Gail & Brady Adams
To All of The Slater Family, We were sorry to hear of the death of Mr. Slater. My husband, Ray & I attended EVANS HS, during the time Mr. Slater taught there. We both remember him with fondness, and his welcoming smile. We had wonderful teachers during those years. Mr. Slater will be remembered by many. Gail (C/O 1963) & Ray Adams (C/O 1964)
Everytime I saw you zDick you had a smile on your face and you were always kind to me. You will be missed. Love and prayers for his wife and family.