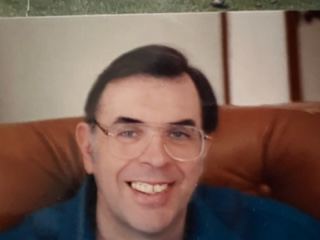 Mr. Robert Charles Quackenbush, age 83, Jonesborough, passed away Thursday, October 27, 2022, at Four Oaks Heath Care Center.
Bob Quackenbush was born September 29, 1939, in Park Ridge, Illinois to Charles Edward & Frances Catherine Rose Quackenbush.
He was a member of St. Mary's Catholic Church. Bob was strong in his faith and loved his family deeply, especially his wife Barbara of 59 years. He enjoyed life, cooking, traveling and working with his hands to design many pieces of art.
Bob Quackenbush was a designer for Belk's, Inc., retiring after 29 years. He was a graduate of Southern Illinois University, where he obtained a Masters in Fine Arts.
Survivors include his wife, Barbara Bernardi Quackenbush, Jonesborough; sister-in-law, Candy Laing (Bill), Lake Bluff, Illinois; brother-in-law, Bill Bernardi, Labelle, Florida; and a nephew, Billy Laing, Scottsdale, Arizona.
A Celebration of Life Service will be conducted 11:00 AM, Wednesday, November 9, 2022, at St. Mary's Catholic Church.
Inurnment services will be conducted at Oakridge Cemetery in Hillside, Illinois.
I'm so sorry for your loss. Mr and Mrs Quackenbush are patients were I work. They are lovely people.
11/08/2022
Barbara Miller Alford
I worked with Bob for several years at Belk. He was a Bob married to a Barbara and I was a Barbara married to a Bob. He was a great person and I enjoyed working with him. My prayers for his family.