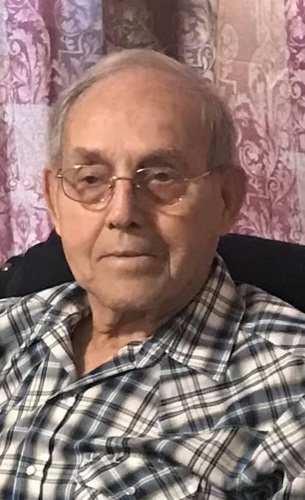 Mr. John L. Clark, age 92, Telford, passed away Saturday, October 29, 2022, at his residence.
Mr. Clark was born December 18, 1929, in Sullivan County to the late Gilbert Nelson & Lula Whitaker Clark. He was preceded in death by his wife, Doris McKee Clark, brothers, Walter Clark and Rev. James Clark, sisters, Ilo Feathers, Isis Griffin and Lit Morrel and a grandson, Jeremiah W. Clark.
He was a member of Mt. Wesley United Methodist Church.
Survivors include his son, Mike Clark (Kim); two grandchildren, Bobby & Chaney Clark Tipton; great-grandchild, Jeremiah Robert Clark Tipton; brother, Jerry Clark; and a sister, Elsie Denton.
Funeral services will be conducted 7:00 PM, Tuesday, November 1, 2022, at Dillow-Taylor Funeral Home with Pastor Jeremy Dykes officiating. The family will receive friends from 5:00-7:00 PM Tuesday prior to the service.
Graveside service will be conducted 2:00 PM, Wednesday, November 2, 2022, at Mt. Wesley Cemetery.
The pallbearers will be Tim Tipton, Terry Davis, Jim Kyker, Scott Hill, Mark Keplinger and Dave Keplinger.
11/05/2022
David and Sandra Holt
Sending our heartfelt sympathy and love to each of you. John was a first cousin to Mom and a special neighbor to the Conklin community. Praying you will feel God's comfort and peace in the days ahead. Your family was and is a blessing to ours.
11/01/2022
Teresa Milhorn
So sorry for the loss of your brother
10/30/2022
Darlene, Karen, and Sherry Clark
It is our prayer that God will soften the feeling of loss of your Dad with the passing of time. His earthly presence will be missed, but he is now in the presence of our Lord. We love you all.