Kellé Lenise Fonseca
10/25/2022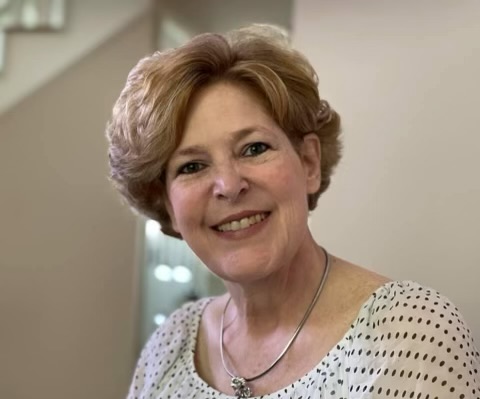 Kellé Lenise Fonseca, age 52, passed away Tuesday, October 25th, 2022, at her residence in Hickory, North Carolina after her courageous battle with cancer for over two and half years.
She was born August 5th, 1970, to her parents Roger Franklin & Vickey Barnes Broyles in Johnson City, Tennessee.
She loved traveling, baseball, giraffes, and building Legos.
In addition to her parents, those left behind to cherish and honor her memories include: her husband David Fonseca; son Jonathan Stone and fiancée Lilibeth Gonzalez; stepdaughters Melissa and Gabriela Fonseca; brother Michael Broyles (Melissa); sister Lesley Howell (Michael); nephew Justin Pritchard (Brad); niece Ashley Luttrell (Billy); and grand-niece Leiana.
She was a Clinical Systems Integration Manager for Amedisys Home Health & Hospice for over 30 years. She was able to do what she loved for a living getting to travel all over the United States.
Funeral services will be conducted at 6:00 PM, Saturday, October 29th, 2022, Dillow-Taylor Funeral Home with Rev. Brad Collier officiating. The family will receive friends from 4:00-6:00 pm Saturday prior to the service.
Leave an Eulogy or Condolence for Kellé Lenise Fonseca
EULOGIES & CONDOLENCES
11/02/2022
Science hill classmates
You will forever be in our thoughts and prayers.
Dr. Fonseca - I am so sorry for the loss of your beautiful wife. May she live on through the lives and hearts of all of those that she has touched.
10/28/2022
Jean & Carrol Woodie
Our hearts are bless to have Kellie as a neighbor for a short time. The time we had will be remembered forever. Our hearts are broken for the family . Kelle was a very special lady & we are so blessed to have known her. May God be close to the family for comfort.
10/28/2022
Kathleen Nahorney
Kelle was one on the hardest working people I have ever had the pleasure to work with. Her team never failed. She had a beautiful smile. Many good memories. I am so very sorry for your great loss.
10/27/2022
Eric and Deanna Minetola
So sorry for your loss. You are in our thoughts and prayers.
I had the honor of working with Kelle as our Regional Office Director @ Amedisys. She was such a joy to be around and always encouraged those around her! Prayer going up for her family.
Dearest David and family, I'm so terribly sorry for your loss!!!!Kelley and I bonded immediately, I actually found her angelic!!! She was so positive and so kind, I've never met someone quite like her ❤️❤️❤️
10/26/2022
Mrs. Luann Ayers
Sending our deepest condolences to Kelles entire family who I know she did not want to leave. With all our love, Luann and Gary Ayers, Hannah Ward and KD Bowen, Alex & Jessica Ward