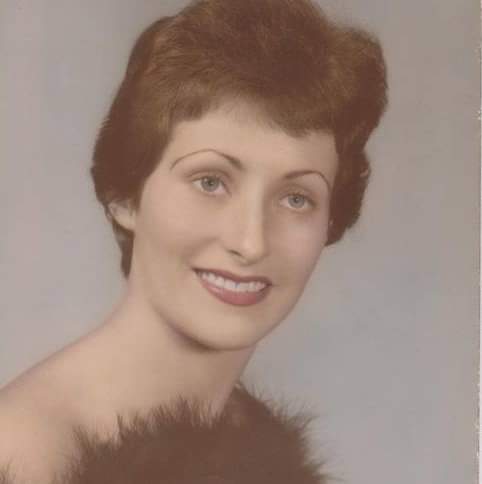 We are sad to announce that Jennice "Helen" Kalbfleisch of Johnson City, TN went to be with her Lord and Savior on Wednesday October 26, 2022 at the age of 80 surrounded by her loved ones after a battle with an illness.
Helen was retired from the JCMC. She had a love for animals and was a very kind loving women and always had a smile on her face. She loved the outdoors and enjoyed working in her garden and flowers, Helen loved her children dearly and was always there for them.
She was preceded in death by her parents John and Edna Deadrick, brothers, Frank, Raymond, Ernie and Jimmy Deadrick, sisters, Leana Mae McKee, Jean McInturff and Evelyn LaPear, sons, Jackie D. James, and Danny "Squeaky" James.
Helen is survived by two sisters, Shirley Ledford and Betty Jarrett, one brother Harry Deadrick; daughter Darlene Gates and husband Robert Gates, two sons, Dennis and Donnie James. She was blessed with many grandchildren, Chance and Danielle Gates, Dustin and Misty James, Alex and Caleb Hughes, Emma, Gabrielle, Jacob, Kylin, and Carter. One great granddaughter Amara Hughes.
Helen's loved ones will miss her.
The family will have a private service at a later date.
11/03/2022
Jason and Maggie Powell
We met Jeanie about 20 years ago when we purchased the land where her home was. We came to truly love Jeanie. Many times you hear how hardworking people are, but Jeanie was one of the hardest workers I know. She would often stay at JCMC when she thought it was going to snow and prevent her from getting to work. She slept in the waiting room. I cannot imagine anyone would do that today. She would often make us laugh so hard at some of the things she would say and her mannerisms. She did have a big heart. We are truly sad to hear about her passing.
You are the best mother in law anyone can ever ask for. You will surely be missed We have so many good memories of you. You will always be in my heart Love Bob
I would like to correct the great grandkids because I was distraught when trying to complete her obituary. Emma, Gabrielle, Jacob, Kylin, Carter and Amara. My mother was my hero and I love her dearly. My heart is shattered and I will miss her till God takes me home to be with her. She is in a better place now and her suffering has ended. I thank God I was with her till she went home and I will cherish those memories forever. Momma was the kindest and most loving woman I've ever known. God truly gained a beautiful soul and it comforts me knowing she can be with her boys that went before her. I love you sooooo much momma and will forever miss you. Rest In Paradise beautiful momma.
10/27/2022
Barbara Deadrick
My condolences to all of Helen's family. I'm Helen's sister-in-law (Jimmy's wife). Although I've not been around her in later years, I recall her as a beautiful, caring young woman. I know she will be sorely missed. My sympathies to all of you.
I'm sorry about your mother, I worked with her at Medical Center. I remember you and your brother. So sorry. Love Lynn ❤️