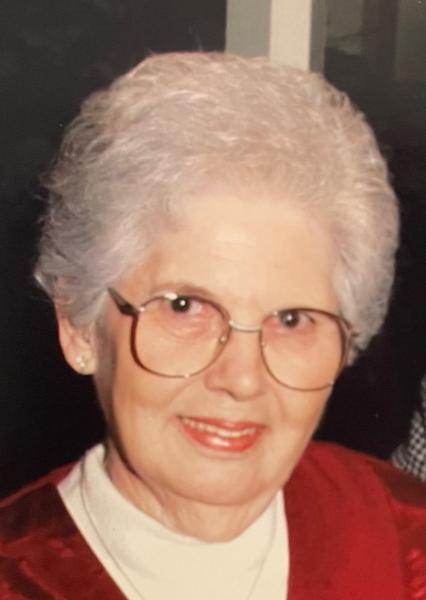 Rose Ann Abadie, age 90 passed away on October 9, 2022. She was a long-time resident of Houma, Louisiana and had moved to Tennessee to be with her family in 2011 following the passing of her husband.
Rose Ann was loved by many. She loved her family and constantly shared stories about both her immediate family and her extended family including her many brothers and sister and all her nieces and nephews. She was proud of the life she lived and how each of them contributed to it. In her 90 years on this earth, she had experienced so many things and she never seemed to forget any of them. As she would reminisce, the details she shared were so vivid you felt like you were there.
She loved to cook and specialized in making her favorite South Louisiana dishes. She also had a love for playing cards and taught all of those around her how to play Liverpool Rummy for decades. She was also an avid crocheter and reader but as her eyesight failed her, she was forced to give up those pastimes.
She is survived by her son Wayne Abadie, his wife Paula, three grandchildren, Mirandy White (Mark), Constance Boon, and Jessica Tucker and six great grandchildren Cameron, Brayden, Alexis, Aliyah, Carly, and Keetah.
Rose Ann is preceded in death by her husband Clifford; grandson Dallas; parents Lawrence Mazerac, Sr. and Cable Marcel Mazerac; brothers Wilfred "Bill" Wilson, Lawrence Jr "Maz", Lindsey "Shorty", Gerald, and Francis Mazerac; sisters Rita May Lepine, and Rose Marie Mazerac.
The date, time and location of services will be in Houma, LA and announced when available.
10/14/2022
Kimberly Silverthorn
I admire the way your mom lived her life and the light she brought into all the lives she touched. She was a very special woman and I am blessed to have been part of her life. She will be truly missed. May all those precious warm memories in your heart bring you comfort as you honor your mother. My prayers and love.
I will really miss my Rummy partner. Rose was a very good friend to me and I will never forget the times we shared.