Mary Ann Bacon Nelson
09/10/2022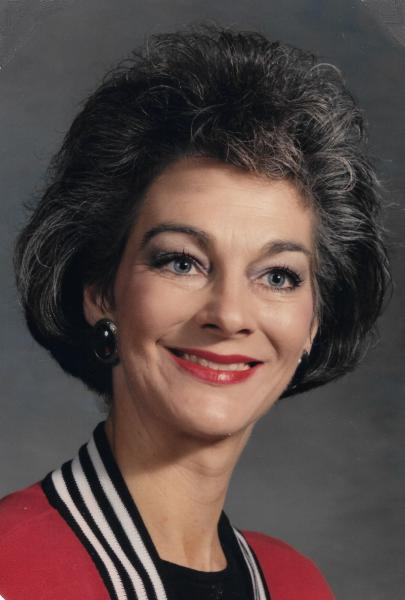 Mary Ann Bacon Nelson, Jonesborough, TN, passed away on Saturday, September 10, 2022, at home after a lengthy illness.
She was a lifelong resident of Washington County and a member of Sulphur Springs United Methodist Church. Mary Ann graduated from Sulphur Springs High School and ETSU. She was a teacher and cheerleading coach at Washington College Academy and Daniel Boone High School where she had been inducted into the Hall of Fame. Mary Ann was teacher of the year and listed in Who's Who of American Teachers.
Mary Ann was the daughter of the late Bruce H. Bacon Sr. and Ann Walker Bacon. Her husband, James V. Nelson preceded her in death in 2017.
She is survived by her brother, Bruce H. Bacon Jr.
Memorial Contributions may be made to the Daniel Boone High School Cheerleaders fund, 1440 Suncrest Drive, Gray, TN, 37615. She loved her cheerleaders.
As requested by Mary Ann there will be no formal service.
Leave an Eulogy or Condolence for Mary Ann Bacon Nelson
EULOGIES & CONDOLENCES
09/23/2022
Mary Jane Gibson
Please accept my sincere condolences for your loss. Mary Ann was a lovely lady who impacted many students through her teaching. She will be dearly missed and loved always. I pray for peace and comfort for the family during this time of sorrow.
I was just in the area and visited with her brother. I didn't want to drop in on her unannounced and now I wish I had. I always thought she was such a gracious and beautiful person. I am sure she will be sorely missed.
09/15/2022
Shirley Harkleroad
Mrs. Nelson made such a lifelong impact on so many of us former cheerleaders. Life lessons such as discipline, hard work ,respect , sportsmanship, confidence. I was delighted to see her as she attended Missy Dykes Skeltons funeral in 2013. ( one of her former cheerleaders) She was so caring and loving of her girls. I attended her husband's funeral service in 2017, the last time I would see her. She and I also corresponded with cards over the years. I am heartbroken and Pray she knows how important she was to all of us. Never be another Mary Ann Nelson. Rest in Peace precious soul♥️
We will miss seeing you driving by and waving. We will miss or over the fence talks as you filled up the water for the cows. We are so sad that we won't see you anymore.
09/14/2022
Tonia Ferguson
Mary Ann, what a sweet soul you were on earth. I know you are enjoying the greeting you got from your husband and family! ♥️
09/14/2022
Leigh Ann Larimer
She was a beautiful & nice lady.
09/14/2022
Leigh Tilson Jackson
Her love and commitment to every student and cheerleader was simply impressive. She dedicated her life to excellence in everything she did. To this day we kept in contact. Praying for her friends and family. She made a lifetime impression on me and our family loved her and appreciated her and her many years of service. May God bless all her friends and family.