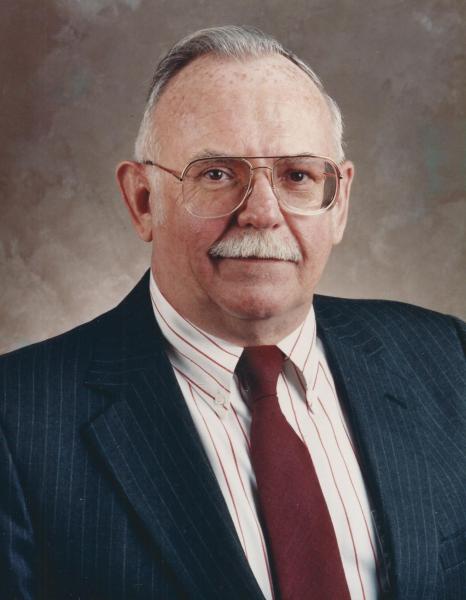 Mr. Robert Montgomery, age 86, Jonesborough, passed away Saturday, September 10, 2022, at his residence celebrating the TN game with family and friends.
Mr. Montgomery was born June 2, 1936, in Cleveland, Ohio, and the son of the late Irene & Leonard Montgomery. He was preceded in death by a daughter, Sharon; grandson, Thomas Payton; brother, Leonard Montgomery.
He graduated from St. Edwards High School and the University of Dayton. He was President of Mor-Flo, Tennessee Div, and was over the main plant in Johnson City, Solar Plant, Johnson City, Tennessee Stee Processors, Knoxville, and Mfg. plant in Chattanooga.
Mr. Montgomery coached the Mor-Flo Softball team. They played in state and world tournaments and made many friends along the way. He was a sports enthusiasts and coin collector.
He was owner of BJ's Best Sports/American Screen Designs He sponsored many LL, Babe Ruth, and adult softball teams.
Survivors include wife, Judith; daughter, Catherine Spencer; sons, Robert (Jenanne) and Thomas (Lisa); grandchildren, Erica Magee, Brittany Mitchell, Tyler Spencer, Daniel Spencer, Graham Spencer, Clayton Montgomery, and Bricen Montgomery; great-grandchildren, Aiden, Tanner & Cali Magee, Anthony Spencer, Emmy & Joey Mitchell; brother, Timothy Montgomery (Marie)
Mass services will be conducted 12, noon, Friday, September 16, 2022, at St. Mary's Catholic Church with Father Collins officiating.
The family will receive friends from 6:00-8:00 Friday, September 16, 2022, at Dillow-Taylor Funeral Home.
I am sorry to hear of your loss. Bob was always good to me. Saying a prayer for your family.
Uncle Bob your body may have worn out, but your life lessons live on in all the generations who follow you. Your encouragement and advice were always appreciated. You will always be my second father. Love and miss you. Your reunion with Sharon is a joyful one I'm certain.
09/14/2022
Stephanie Hancock
So sorry for your family's loss. Bob was a wonderful, silly, loving man. He will be greatly missed by all.
09/14/2022
MeLinda Templeton
Oh Judy, my heart is broken for you and your family. You are all in my prayers.
09/14/2022
Mark and Leslie Stuart
A friend to me and an uncle to Leslie. We will miss you Bob. Our sympathy to Judy, Bob, and Tom, and families
Deepest sympathies and condolences to the Montgomery family. Bob was an amazing man -- a beloved husband, father, uncle, grandfather, friend to so many. He will be deeply missed. He leaves a legacy behind in his family and the treasured memories to all.
I am so sorry to hear of your loss. My prayers go out to you and your family.
09/13/2022
Mark and Julie Case
Tom we are so sorry very your loss. I know you were very close with your dad and we just wanted you to know how much we love you and are praying for you and your family during this time. Love Mark and Julie Case
God bless this family they have endured so much. We love you all and pray for you constantly.
So sorry to hear of your loss...l certainly sympathize with you and your family..
Bob was a wonderful friend and 1st class coach that everyone liked and cared for. Bob and Judy were so loved and treated everyone like family. I'm so glad I got to play a softball tournament under Bob's direction and earned a spot in the world tournament. I will miss you Bob. Toast my friend?