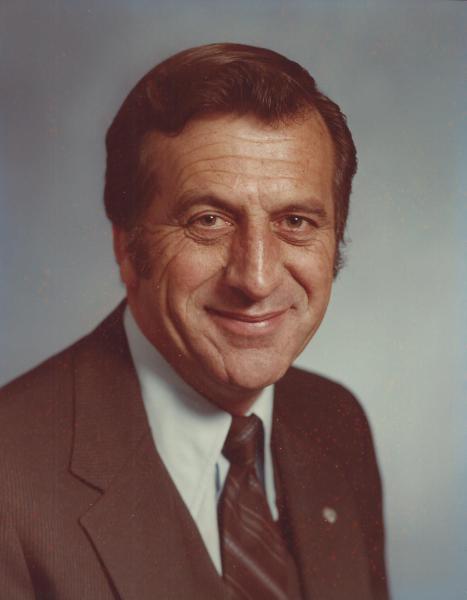 Mr. James Denver Ford, age 83, Gray, passed away Sunday, September 11, 2022, at his residence.
Mr. Ford was born April 6, 1939, in Sullivan County and the son of the late Hobert & Mary Lou Coffman Ford. He was also preceded in death by his wife, Mildred Geraldine Ford, brother, Edsel Ford and wife Jean.
He attended Midway Covenant Brethren Church.
Mr. Ford was a surveyor for Eastman Chemical Company, retiring after 40 years.
Survivors include son and daughter-in-law, Alan & Dawn; daughter, Vickie Ford; three grandchildren, Zachary Strickler and fiancé Kailey Greene, Tori Rutherford (Cole), and Rachel Wright and fiancé Nick Raines; one great-grandson, Hunter Strickler; and special friends, Tim & Judy Harris.
Funeral services will be conducted 7:00 PM, Tuesday, September 13, 2022, at Dillow-Taylor Funeral Home with Rev. Arden Taylor and Rev. Daryl Blair officiating. The family will receive friends from 5:00-7:00 PM, Tuesday prior to the service.
Interment services will be conducted 11:00 AM, Wednesday, September 14, 2022, at Fairview Cemetery.
Pallbearers will be Zachary Strickler, Cole Rutherford, Nick Raines, Joe Phillips, Mickey Cooper and Nathan Johnson. Honorary pallbearers will be Hunter Strickler and Tim Harris.
Denver was a great person and a pleasure to work with. I enjoyed meeting with him and looking over a job at the plant. He always had a smile on his face and very helpful and got you the information you needed without hesitation.
09/14/2022
Garland Osborne
I worked with Denver for 30 years, but he was much more than a coworker, he was a dear friend. I send my condolences to the family and I'm sorry I missed Denver's services (I have Covid)
I'm so sorry to learn of Denver's passing. He was a good friend and coworker. Praying for his family...
My sincere condolences to the family. Denver was a good friend and will be missed.
09/13/2022
Kyle and Dorothy Sexton
Our hearts go out to Denver's family. He was such a good friend and neighbor. He had a quick smile and ready with a joke. I lived close to Denver for 20+ years. He was always an astute,helpful,upstanding man. We will miss him greatly. Our thoughts and prayers for the family. Love, Kyle and Dot Sexton
I was sorry to read that Mr Ford had passed away. I enjoyed talking to him at the Apple Shed when he was getting gas. I know he will be missed. Don Gray.
Denver was a great man , I always enjoyed talking with him at church. He and Mildred were very friendly and loving people we have missed them at GSBC. I always called him the Mayor of Gray and Mildred was the First Lady. God bless you , you all are in our prayers daily.
I am writing this for Edna Ruth Meade. She is Denver's first cousin. She wanted me to let you know how sorry she is that Denver passed and sends her love to you. She moved up to Dayton, Ohio three years ago. Denver was so good to call her often. She really enjoyed talking to him and will miss him. Beth Meade, Edna's DIL