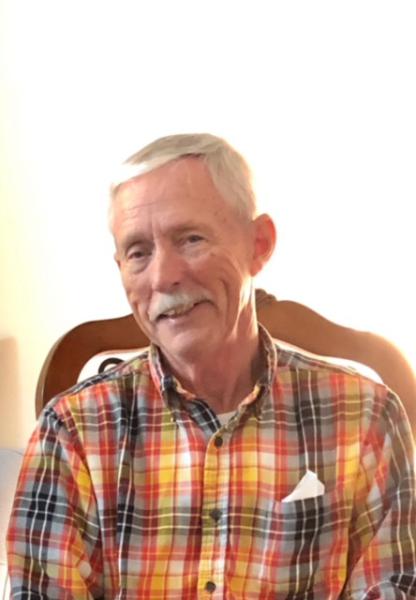 Richard Lynn Onks Johnson City, TN passed away at the Waters at Roan Highlands after a brave battle with Alzheimer on August 29, 2022. He was greatly loved and will be missed.
Richard was born on June 21, 1944, to Buford and Emma Lee King Onks. His grandparents were John and Carrie Onks; Wilder C King & Stella King Humphrey. Step-grandfather Dewey Humphrey, who preceded him in death. Also, preceding him are his brother Gary Onks, his sister Stella Onks Lewis, brother-in-law, Eddie Baldwin, and his best friend Dana Ferguson.
Survivors include his children; Son, Russell Onks, Daughter Alice Taylor and son-in law Mike, Daughter, Christie Pickett and son-in law Chance, and Son, Brad Onks. Grandchildren: Cosmo Onks, Chancellar Pickett, and Henry Onks; sister Donna Baldwin and sister-in-law Betty Onks.
Richard served with distinction in the United States Army Reserves and received an honorable discharge in 1970.
Richard was a member of The First Broad Street United Methodist Church, Kingsport, TN. Where he attended services until he became unable.
He was a 32nd degree Mason at Arcadia Lodge #489 in Limestone.
He coached youth softball and in 1975. Going on to win the State Championship where they placed 6th at the national championship level in Cheboygan WI. He also loved to water ski and fish. He retired from Eastman Chemical in Kingsport, TN. He later worked for the TSA at Tri cites Airport.
The family would like to thank the staff of The Waters at Roan Highlands and Amedisys Hospice for the excellent care he received. They have been truly angels amongst us.
The family ask that in lieu of flowers, donations may be made to Alzheimer's @ www.alz.org.
The family will receive friends from 1:00-3:00 pm Thursday, September 1, 2022, at Dillow-Taylor Funeral Home. Graveside will follow at Onks Cemetery with Dr. Kenneth Gaskin officiating.
Richard was a loyal friend and a dear Christian servant!
Richard and I shared a lot of laughs and moments of wisdom in my later years at Eastman. We became good friends. Prayers to his family. One of the good ones!
08/31/2022
Preas Lewis Street
Donna and family, I am so sorry to hear of Richard's passing. It has been a long time, but I still remember him fondly. You will be in my prayers and may great memories comfort you.
We are sooo sorry Pam. We won't be able to come but know that I will be praying for you guys. Love you. ❤
Alice I'm so sorry for your loss. Your Dad is walking on the streets of gold now.
08/30/2022
Ed and Mimi Tilley
We are so sorry for your loss of this good man. Praying that fond memories will give you strength during this sad time.
08/30/2022
Ralph Crawford
I worked around Richard years ago at Eastman. A good guy!!!!!!!
08/30/2022
Joe and Lugene Bragg
Love and Prayers for the family. He will be missed.
08/30/2022
Linda Kwasnoski
Richard was simply a good man. I talked to him often throughout his illness. I learned how much his family and friends meant to him. It's heartbreaking to hear of his passing but I know he's in heaven with all his loved ones. I pray for comfort for his family. He loved you so, Katy. Every time I spoke with him he told me how much he admired you. He's now at peace.
08/30/2022
Charles & Brenda Miller
My husband and Richard were best friends for many many years, through to the end. Our family treasured Richard's friendship. He was a true friend and a good man. Years of Joyous times are now blessed memories. We miss him.