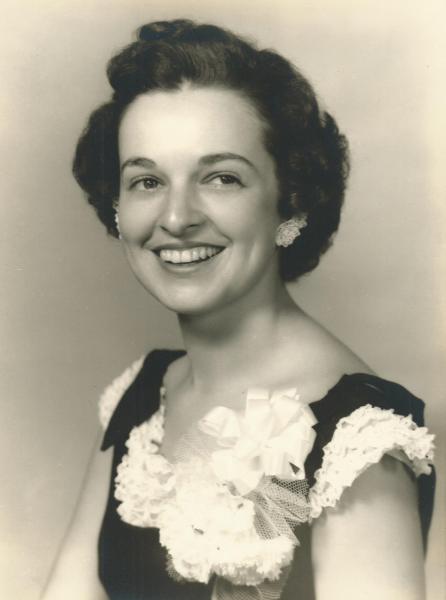 Norma Jean Starr went to be with the Lord on Monday, August 8, 2022 (age 88). A native of Johnson City, Norma was born on September 14th, 1933. Norma was a true servant in everything she did and trusted in the Lord with all of her heart. She loved serving the community and her family all for the glory of God.
Norma was a 1952 graduate of Charleston City High School in Charleston, West Virginia. She then returned to her hometown of Johnson City where she completed Nursing Training in 1955 at Johnson City Memorial Hospital School of Nursing. After putting in some years at Johnson City Memorial Hospital, she continued her career with Dr. Sherrod at his orthopedic clinic. Following that, she ended her career doing Private Duty Nursing for 6 years. Norma was a volunteer nurse for American Red Cross. She was also a member of the Johnson City Civinettes where she made impactful contributions serving on the board and as the Vice President. Norma was a member of Southside Baptist Church for many of years and then moved on to be a Charter Member with her husband at Covenant Presbyterian Church in 1964. Her dedication to her career in nursing, her time in social organizations, and her religious afflictions will forever be impactful and remembered.
Mrs. Starr was a devoted mother, wife, and friend to everyone she came across. She was the mother to Traci Starr Honeycutt who recently went to be with the Lord on June 4, 2022. They were more than mother/daughter, they were the best of friends. Their presence is one the family greatly misses, but they know they are forever together dancing in heaven. What a beautiful reunion! Not only was she a gift of a mother, she devoted her whole self to being a wonderful wife to James W. Starr (Jim). Jim and Norma were married for 66 years. They built a beautiful life together. Jim and her beloved grandchildren, Keaton Starr Honeycutt and Kaden Foster Honeycutt are the only surviving members of the family. Norma has some very special friendships and greeted everyone she came across with a sweet smile, lots of kindness, and humility. She was the kindest soul who will be greatly missed. The family is thankful she is at peace and is able to spend eternity with the Heavenly Father and her precious daughter.
Graveside services will be conducted 12, Noon, Friday, August 12, 2022, at Monte Vista Burial Park with Rev. Maggie Rust officiating.
Pallbearers will be family & friends.
Memorial donations may be made to ALSAC/St. Jude Children's Research Hospital 501 St. Jude Place Memphis, TN 38105.
Norma, I felt your spirit August 8 and know you're at peace. Share my love with Traci and Hal in the most heavenly way possible Sis! Thank you for your calls and love. Your most loving ways and letters, cards and calls are precious memories. Truly you've been an Angel long before God brought you home. Tell your brother I'm so thankful he brought me into the family. Love you forever Norma! Joy
08/13/2022
Bette Creech Lucas
Please accept my deepest sympathy for the loss of your wonderful wife. Your family has had a very difficult year. Sending you prayers for peace and God blessings as you recall your many wonderful years with her. Your friend, Bette Creech Lucas
08/10/2022
Scarlett Coapstick
Jim, Keaton, and Kaydon- I was so sorry to hear of your loss and send my deepest sympathy. I don't think I ever met your wife and grandmother but I worked with Jim a lot in the schools and then with Traci. All of you have been through so much. Just know many people are thinking of you and holding you close in our hearts. Love to all of you.