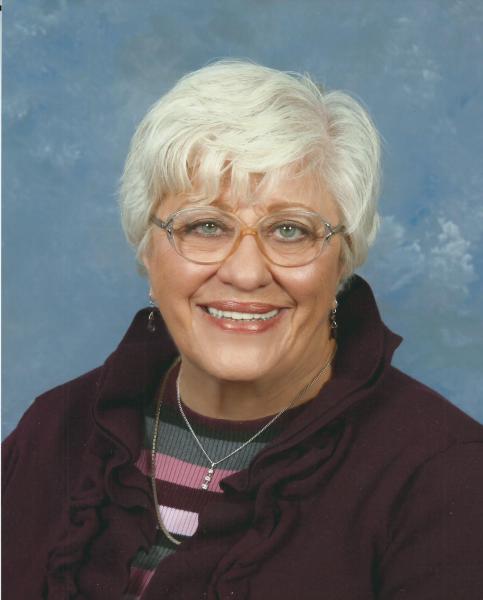 Mrs. Mary "Sue" Barnes, 86, passed away peacefully in her home Friday, August 5, 2022, at her residence.
Mrs. Barnes was born January 3, 1936, in Johnson City and daughter of the late Stephen H. & Lona Kissinger Miller. She was preceded in death by a daughter, Melanie Coggins, and daughter-in-law, Sandy Barnes.
She was a member of Boones Creek Christian Church and loved singing in the choir.
Mrs. Barnes was a long-time employee at Sears until she retired. She then spent time with her family and friends. She also stayed busy helping with her grandchildren, great-grandchildren, and her women's group, The Brown Gardenia's.
Survivors include her husband, Bobby Barnes, Sr.; sons, Bobby Barnes, Jr., Stephen Barnes, Michael Barnes and Jason Barnes (Christy Owens); granddaughters, Ashley Cochran, (Michael Evans), Amber McCroskey (Cody) and Peyton Coggins; great-grandchildren, Ryan Coggins, Aliyah McCroskey, Aviana Evans and Mason McCroskey.
The family would like to extend a special thank you to Amedisys Hospice for their wonderful care.
Funeral services will be conducted 7:00 pm Wednesday, August 10, 2022, at Dillow-Taylor Funeral Home with Minister David Clark. The family will receive friends from 5:00-7:00 pm Wednesday prior to the service.
Graveside services will be conducted 2:00 pm Thursday, August 11, 2022, at Mountain Home National Cemetery.
Pallbearers will be family and friends.
Mike and Jason, I am so sorry to about your mom. I know what it's like because I have been there. May Gods Holy Spirit help to fill that void. Love you guys.
Mike. I am so sorry for the loss of your mom. I always enjoyed talking about her with you. May you find comfort in knowing that she is not suffering anymore. Continued prayers for you and your family.
08/10/2022
Dawnna Barnes Hale
Oh Sue, my Dear Aunt, You came immediately when us girls ages 8, 4 and 2 lost our mother. You tried to comfort us and that meant the world to me. You were laughter, smiles and fun. Your smile lit up the entire room. You never grew old until your body grew ill. You were always young. I will never forget how softly you said my name and your heart for children. Your absolute glow. Deborah, Marcie and I loved you. We truly wish we could have spent more time with you. Time...it sure flies and runs away from us sometimes. God Bless you and keep you safe in Eternity until we meet again in the most perfect place.? Dawnna, Deborah and Marcie.
Bob, Bobby, Stephen, Michael, Jason, and everyone who loves Sue- my love, thoughts, and prayers are with you. Happy thoughts of my childhood always include the Barnes. I can only imagine the reunion between Sue, Melanie, and Lona.
08/08/2022
Marcie M Carico
Aunt Sue was a very special lady. First of all she must have nerves of steal raising the boy's and Melanie not to mention just being a Barnes. I remember her working so hard at Sears. Very deicated. She put her all in everything she did.We always looked forward to the weekends and hoildays when we knew the family was coming. you never knew what was going to happen when the Barnes or Bulter"s where togeather. She alweays had a smile on her face it seemed no matter what she had done that day. She loved to joke, play family games, tell stories, and cook. Oh how she could cook. Lets not forget when she was upset , her voice like a Barnes could rung out far... Something I didnt hear but few times. I remember if she was working she loved her chruch and most of all her family. She touch the heart of evryone she meant. She had her way with making the worst days brighter. She did so much for me and my sisters growing up and helping my grandmother. The trips to our house when my grandmother did not feel well the car full of food. Family dinner then family games. I guess you can say for me those times well for me I guess was next best thing to having a mom. She showed us all we were a family and a big part of her family. I admire her for how strong of a woman she was. She pushed thru everything with a fight and always in the end a smile. I cant remember when my mom past but I have no doubt She was there helping my dad and grandmother with 3 little girls who just lost their mom. She was there in times of need no judgment doing what she could to pull all thru. I will dearly miss you Sue but I thank God so much for every part of you . Prayers to Bobby JR, Mike, Steven, Jason, Amber, Ashley, Peyton, John and thier families. You all werent just cousins you are brothers aand sisters to me.. I love you all