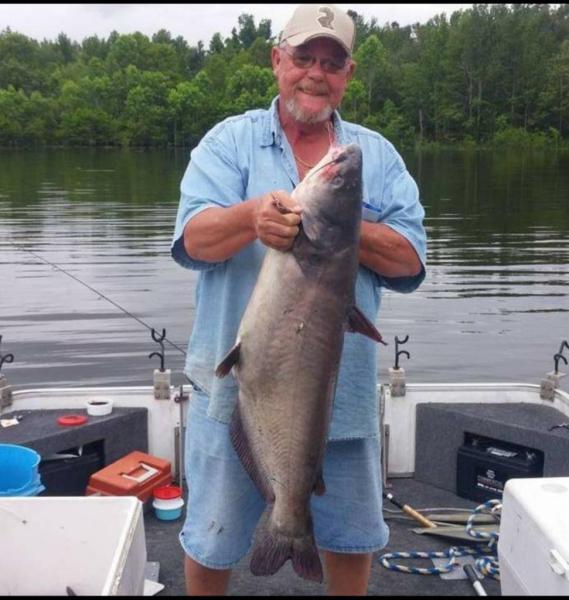 Mr. Gary Jennings, age 66, Limestone, passed away Friday, August 5, 2022, at his home surrounded by his family and friends.
Gary was born May 4, 1956, to the late Sammie Dale & Peggy Malone Jennings. He is preceded in death by his wife, Gail Jennings, grandparents, three brothers and two sisters.
Mr. Jennings served in US Army Reserves.
He was an amazing dad, papaw, and friend to many. He loved his grandchildren and would stop whatever he was doing whenever they called or come by to see him. His family was his pride and joy. He enjoyed spending his time on the river, fishing and playing rook with his buddies., Jason Bolton, Dwight Edwards and Steven Archer. He loved his TN Vols.
Survivors include a daughter and son-in-law, Misty and Mike Roberts, a son, Lynn Jennings, grandchildren, Tyler Edwards, Trevor Roberts, Cheyanne Roberts, Abbigail Jennings, and Noah Jennings; brother, Bobby Jennings; sister, Teresa Jennings; special aunt, Sue Debusk; and special nephew, Chris Nickerson.
The family would like to expend a special thank you to Amedisys Hospice and Nurse Ashley for their wonderful care.
Funeral services will be conducted 8:00 PM, Wednesday, August 10, 2022, at Dillow-Taylor Funeral Home with Rev. Ronald Land officiating. The family will receive friends from 6:00-8:00 PM Wednesday, prior to the service.
Interments services will be conducted 11:00 AM, Thursday, August 11, 2022, at Philadelphia Cemetery.
Pallbearers will be Brad Perkins, Steve Collins, Jason Bolton, Steven Archer, Chris Nickerson and Caleb Owens.
08/10/2022
Tawana Wilhoit
RIP Gary, hadn't seen you in years cuz! Prayers for all the family ?
Gary will truly be missed by many people, He was always very kind to Me, Ashley and the Boys, and Noah loved his papaw so very much! I just want the family to know how sorry I am and My prayers are with them.
08/08/2022
Rossanna Aldrich
Cheyanne, my deepest condolences to you and your entire family. You have shared many wonderful things about your papaw and the bond you have with him. The relationships grandparents have with their grandchildren are a blessing from God and I am so happy you have those memories to carry with you. I pray your family will find comfort in knowing he has been reunited with your grandmother and most importantly he has seen the face of God. Jesus Blessings! Rossanna
08/08/2022
Wassan Broyles
Sorry to hear about a long time pal leaving us. Some of the stories I could tell growing up with Gary. Playing ball, camping and just being boys in Limestone. Great times and memories. He would drive by the hardware and grin real big and give me a wave in the Summers truck. Gary will be missed by all who knew him. May God bless the whole family during this time and always, Wassan and Vickie Broyles and family.
I remember Gary coaching my baseball team at Limestone many years ago. Those were some good times. My condolences to the Jennings family during this difficult time.
08/06/2022
Phyllis Jennings
So very sorry to hear about Gary. He was like a brother to me and I loved him very much. I know you and the family are broken hearted and know that I am thinking of you. Misty you know your mom and are together again maybe you can let that ease a little of the pain you are going through. My thoughts and prayers are with you. Gary was a wonderful, kind man and will be missed