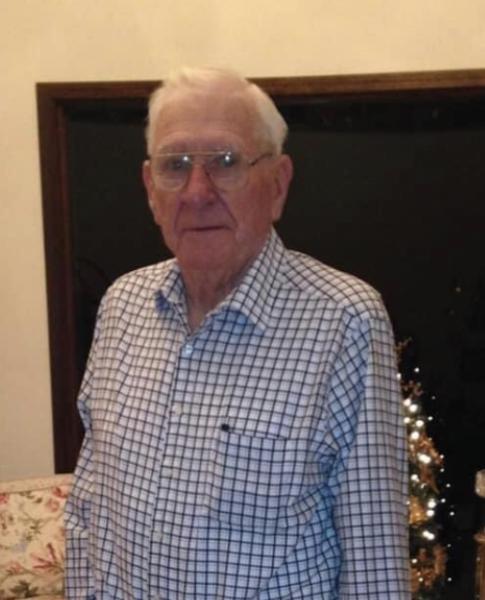 Mr. Samuel David Stanton, age 90, passed away Tuesday, July 26, 2022, at Johnson City Medical Center.
Mr. Stanton was born November 1, 1931, in Chuckey, TN, the son of the late Gaither and Velvia Payne Stanton. He was preceded in death by his parents, his wife Nona Duncan Stanton, daughters Karen Stanton and Deborah Stanton, a brother, Roy B. Stanton and a granddaughter Serena Stanton.
He retired from AJ Mettler Trucking.
Mr. Stanton was a member of Enon Baptist Church but attended Fellowship Free Will Baptist.
Survivors include his children, Brenda Johnson (Tommy), Sam Stanton (Cathy), Randy Stanton (Janet), Lesa Orr (Vernon), Joy Bowman (Kevin), Greg Stanton (Mona), and Keith Stanton (Candi); grandchildren Tommy Jr., Marty Johnson, Lori Renfro, Scott Stanton, Mitzi Broyles, Jonathan Orr, Jennifer McAmis, Randy Stanton II, Tiffany Stanton, Rusty Stanton, Amanda Stanton, Kody Stanton, John Bowman II, Greg Bowman and 35 great grandchildren; special friends, Brenda Cutshall and Caydence.
Funeral services will be conducted 8:00 pm, Friday, July 29, 2022, at Dillow-Taylor Funeral Home with Rev. Rich Murray, Rev. Roy Jenkins and Rev. Scott Sexton officiating. The family will receive friends from 6:00-8:00 pm Friday prior to the service.
Graveside services will be conducted 11:00 am Saturday, July 30, 2022, at Mt. Wesley Cemetery.
Pallbearers will be grandsons.
So sorry to hear of David's passing. He was such a kind and caring man. I always respected his opinions. My prayers are with the family during this sad time.
Such a good man. He will be missed. I appreciate all his kindness & joy he brought when around Heath & Mitzi Broyles family. His grandchildren & great grandchildren loved him dearly.
07/28/2022
Linda Massey (Brenda Cutshall sister )
Very sorry for your loss. I grew up knowing Brenda Stanton, and some of the older ones.
07/28/2022
Russell Treadway
Stanton family. We are so sorry for the loss of Mr. Stanton. Please know all of you are in our thoughts and prayers during this difficult time. May God wrap his arms around all of you during this time of grief. God Bless all of you.
Sorry to hear about the passing of your father. We are keeping the family in our prayers.
07/27/2022
Lynn and Beth Keys
So sorry to hear of your loss, we are praying for you and family.