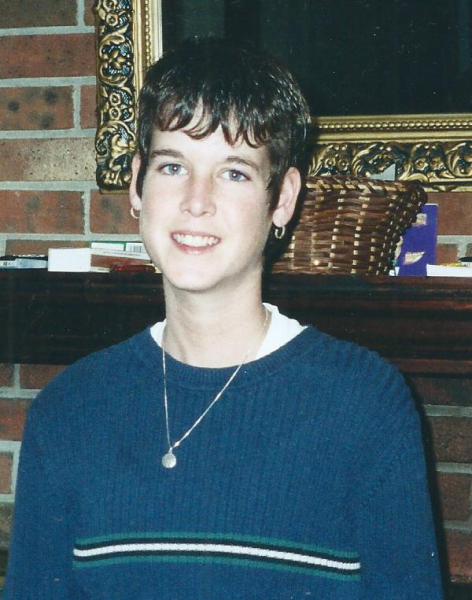 Ms. Wendy Michelle Stout, age 46, Jonesborough, passed away Sunday, July 24, 2022, at her residence.
Ms. Stout was born June 23, 1976, in Washington County, TN and the daughter of Godfrey & Cathy Kyker Stout, Jonesborough.
She was a member of Cherry Gove Baptist Church and attended Lighthouse Missionary Baptist Church.
Ms. Stout enjoyed watching U.T. sports.
She was preceded in death by her paternal grandparents, Wiley G. & Hazel B. Long Stout and maternal grandparents, Joseph C. & Betty J. Vaughn Kyker.
In addition to her parents, survivors include one brother, Michael W. Stout (Terria) Telford; two nieces, Audrie Harey (Justin) and Erica Carter (Zachary); nephew, Phillip Stout; great nephews, Finn Harvey and Emmett Harvey; many aunts, uncles and cousins.
Funeral services will be conducted 11:00 am Wednesday, July 27, 2022, at Lighthouse Missionary Baptist Church with Pastor Perry Cleek and Pastor Jon Rogers officiating. The family will receive friends from 10:00-11:00 am Wednesday prior to the service. Graveside services will follow at 1:00 pm at Washington County Memory Gardens.
Pallbearers will be Michael Stout, Phillip Stout, Glen Stout, Mike Castell, Terry Hensley, and David Chase.
In lieu of flowers, memorial donations may be made to Lighthouse Missionary Baptist Church Youth Group P.O. Box 665 Jonesborough, TN 37659.
Kathy I am so sorry to hear about Michelle, it has been awhile since I had seen her but she was still the same beautiful and friendly girl that I remembered as she was growing up. My heart breaks for you as a mother. There is no loss as big as a mother losing a child, no matter the age. May each day bring you closer to peace and cherish the precious memories of the life you shared. Love You
07/27/2022
Patricia Havener
I am so, so sorry to hear of Michelle's passing. Love and hugs to you Cathy.
07/27/2022
Jennifer Barney
I am so sorry and sad to have heard this news. We had many great memories together. Prayers to the family. Michelle was an amazing person and great friend
So sorry for your loss. Will be praying for you all.
Cathy and Godfrey, I am so sorry to hear about Michelle. I'm thankful I got to work with her many years ago and get to know know her. Michelle has a kind, sweet soul and will be missed by many. My heart and prayers are with you all. Sending my love.
So sorry to hear this she was a wonderful person and will be missed
Michelle will be missed for her smile and as a very good ping-pong player. My prayers for Cathy and Gofrey and their families.
Sending love, thoughts, and prayers to you and your family during this tough time. Michelle touched so many lives in the very best way. I'm grateful I got the chance to know her when she delivered Meals on Wheels. Peace & love to you and your family.
07/25/2022
Stella Coffey turnmire-lewis
Kathy I am sorry to hear about Michelle passing away I am glad that I got to know when I worked at cracker barrel she was a wonderful friend and cared about things in her life my prayers r with u every day remember that we will talk and see again one day soon k love u Stella Mae Coffey turnmire-lewis
I am stunned to hear of Wendy's passing. I was privileged to share her fourth grade year at Jonesborough Elementary. It was wonderful to observe her kind, gentle way with others. When it came to academics, she excelled at anything she tackled. I will always remember her glowing smile and cheerful nature. The world has lost one of its treasures!!!
07/25/2022
Betty and Jay Farris
With deepest sympathy in the loss of Michelle. We are so lucky to have known her. Always a smile on her face.
07/25/2022
Kathy & Joe Carder
Cathy and Godfrey, We were saddened to hear of the news of your daughter's passing. Our prayers will be with you and the rest of the family.
Windy Michelle didn't know me personally.As a child I had seen her at her grandmother house Betty Kyker.I thought she was the most beautiful little girl I had ever seen.I thought if I had a girl I would have liked for her to be as cute as Windy.