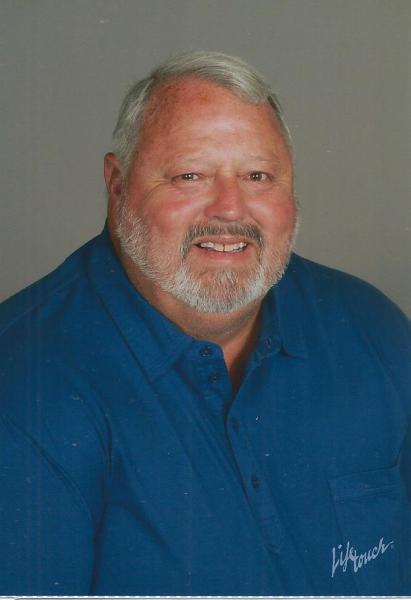 Ricky "Rick" Shelton
Philippians 4:13
I can do all things through Christ which strengtheneth me.
Rick Shelton, age 66, Jonesborough, was welcomed home by his Heavenly Father on Friday, July 22, 2022, at his residence with his loving wife of 46 years by his side.
Rick was born April 14, 1956, in Asheville, NC and was raised in Shelton Laurel. He was the son of the late Stanley & Georgia Brown Shelton. He was also preceded in death by a sister, Sharon "Shaggie" Shelton, brother-in-law, Danny Shelton; two half-brothers, Danny Ray Shelton and Gerry Shelton. He was a 1974 graduate of Madison High School. Madison, NC.
He was a member of Chinquapin Grove Baptist Church. He had previously been a Deacon at Mt. Zion Baptist Church. He enjoyed singing in several quartets, choirs and youth groups.
Rick retired from Kennametal as a Furnace Operator after 32 years of service.
Rick and Sissy loved camping their whole marriage. After retirement they traveled the US in their motorhome enjoying the many people they encountered. He always said 'I'm driving Ms Daisy and she's got the map'. Rick's passion was to talk and he never met a stranger. He had a big heart and was just a "big ole teddy bear". His loving wife, his church family, and sharing the goodness of the Lord with others were his devotions in life.
Those left to cherish his memory include his loving wife, Vickie "Sissy" Shelton, Jonesborough; brother, Roy Shelton (Lola); brother-in-law and sister-in-law, Jeffrey & Becky Carlton. The family would like to recognize their special winter family in Davenport, FL, as well as the many friends in East Tennessee and North Carolina.
The family invites all that wish to attend the graveside services at 2:00 PM, Sunday, July 24, 2022, at Mt. Zion Cemetery. Pastor Jamie Ferguson, Pastor Rusty Verran and Pastor Brian Nulf will be officiating. Please meet at the cemetery prior to the service.
Pallbearers will be family and friends.
Memorial donations may be made to Chinquapin Grove Baptist Church Building Fund, 1727 Chinquapin Grove Rd. Bluff City, TN 37618.
A special thanks to the staff of Amedisys Healthcare for all their loving care and support during this difficult time. A very special thank you to Drs. Hatjioannou, Tongco, Tran, and Haddadin for their excellent care throughout his life.
08/04/2022
DeAnna Ledwell Dempsey Jilton
I went to school with Ricky & Vickie. They were both good friends of mine. They were a wonderful couple, their love showed. Ricky was always smiling, joking around, happy & in a good mood. He loved the Lord. He will be missed by many. Prayers for Vickie & his family. ❤️
07/27/2022
Rob and Nancy Gordon
Our hearts break along with yours. We always looked forward to the time that we were able to spend with you both. Love and friendship are forever. The stories, laughter and especially his smiles will be truly missed by all. "Happy trails my friend until we meet again"... and we will. God be with you Sissy♡♡♡
Dear Sissy. I am so.sorry to hear of Ricky's passing. He was a wonderful guy that never met a stranger. He was so very lucky to have you by his side through all aspects fun ones, not so fun ones in life. You two were soul mates thru and thru. My prayers go up for you and family and friends. I really enjoyed helping Ricky for years thru retired doctors and present ones at the Urology Clinic. God bless you.
I thoroughly enjoyed my conversations with Rick about local history and culture, as well as his sense of humor. God Speed, my friend.
07/24/2022
JAMES R CROCKETT
I am so sorry for Sissy and the rest of our Kennametal family for our earthly loss of the presence of Rick. I so wish we had caught up with you in your motorhome in Maine in 2019, as our schedules there just missed each other a few days. You were in our prayers this past month during your last earthly trying days. We know as Christians that we will meet again in the greater glory. Our thoughts of love are with you in your memorial service today. We will meet again in His glory!
07/24/2022
Robert & Kathy Hill
Rick was a great friend at our winter home in Davenport FL, he always had great stories and great experiences. We had a lot in common because we both worked in the manufacturing field. He will truly be missed at the park scooting up and down the roads in the park. We will again see our brother in our heavenly father's home.
What a gift Rick had of filling the room with warmth, love and laughter. He always made me feel special from the first time I met him. Those were days of softball and church where we learned, grew, and appreciated the people who became our extended family and friends. His steadfastness through sickness and emerging with a smile gave others hope. God's light came through in Rick's life, that is what we should all strive for. Vickie and family, my prayers are with you on this difficult journey. No words I can convey will take away the pain of loss. My love and condolences.
07/23/2022
Eddie and Terry Stocton
Vicky - So very sorry to learn about Rick. Memories of our fun times together will always be with us. He was a real treasure. May all your warm memories surround you and bring you comfort. With deepest sympathy. Eddie and Terry
07/23/2022
Jason & Janeth Cohoon h16
We're very sorry for your loss Sissy. Rick seemed so full of life when you left. He's in the best company any of us can hope for now. Know that you both are in our prayers, and that Rick will be remembered for the great man he was, by us and everyone that knew him. God bless you.
It is not easy to find the words to express my sorrow at Rick's passing. Losing a life-long best friend makes the task even more difficult. That is especially true when losing someone with Rick's larger-than-life personality. I was blessed to have the chance to say goodbye to him before his condition worsened. I have told him many times that God sent an angel when he met Sissy, and he agreed with me. Now, Rick's race is run. I am so honored and blessed to have grown up with him, and called him my friend. Sissy, God bless you for taking good care of my dear friend, and may God be with you and comfort you in your time of sorrow.
07/23/2022
Teresa Shelton Holmes
Sending love and prayers for peace and comfort for Vickie, family , and friends of Rick. I have many childhood memories with Rick, my second cousin, and his family. His absence here is Heaven's gain.
07/23/2022
Eddie and Terry Stocton
Vicky - So very sorry to learn about Rick. Memories of our fun times together will always be with us. He was a real treasure. May all your warm memories surround you and bring you comfort. With deepest sympathy. Eddie and Terry
07/23/2022
Rhonda "Sissy Sue" Shelton Hipps
My sweet Rick, It's been many years and a lot of miles since we roamed the hillsides and swung on the grapevines of Shelton Laurel together with all the cousins and friends. Distance and work and living our lives has kept us from being together as often as we'd like. But one thing that has never changed is our love for each other and the closeness we have shared. Your race is run, and won now, and the rest of us won't be far behind. Your going will leave a void that can't be filled in this life, but I'm so glad that we will one day soon meet again at the feet of our Lord and Saviour. Until then my cousin, my brother, my friend. I'll see you in the morning.?
I never saw Rick that he wasn't happy. We skied together and he took me on my first ATV off road adventure. He always stopped by the office to chat. I know Vickie and Rick had many great times. With Regrets, Randall
Sissy, I am sorry for your loss. I love/loved you both dearly and Rick will be very much missed. I loved his family stories. I will be praying for Comforter to be with you and family thru your grieving. God bless
07/23/2022
David and Dorothy Brott
We are so sorry. Our prayers are for Sissy and family. We are thankful that we got to spend time with Rick and you this past winter. Rick will be missed a lot. Love and prayers, David and Dorothy
Always a wonderful person and with a smile every time I saw him. I am thankful to have been part of his life. I wish Sissy and the family the best.
07/23/2022
Jerry & Tina Hopson
Our thoughts and prayers are with Vicky and Ricky's whole family. Jerry worked with Ricky many years at Kennametal and played on their softball team together which was alot of fun. He was alot of fun no matter what situation they were in. Our thoughts are with you all...he was one of a kind!
Very sorry to hear this. I always enjoyed reading about the adventures you guys shared of your travels. My prayers are with the family.