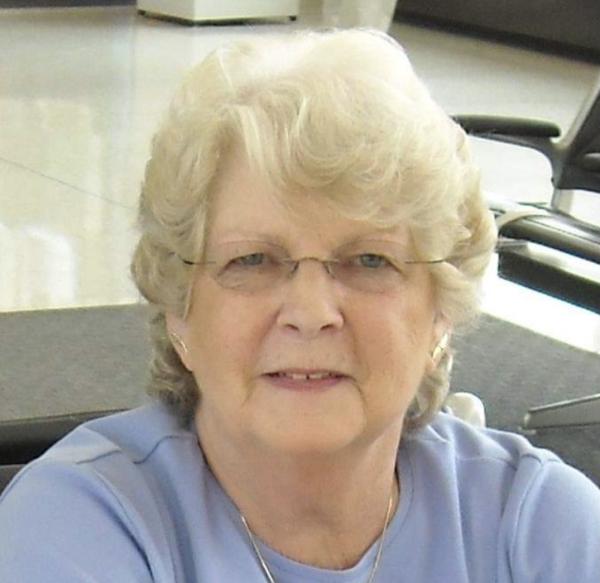 Ms. Suzanne "Susie" Mooney, age 81, Gray, passed away Thursday, July 21, 2022, at Four Oaks Healthcare Center.
Ms. Mooney was born March 14, 1941, in Johnson City, and the daughter of the late Jim & Elizabeth Wilkinson Mooney. She was also preceded in death by two sisters, Jeanne Smith and Judy Ayers.
She retired from ETSU after 30 years of service and had worked at PetSmart for sixteen years. She loved horses and all animals.
Survivors include three children, Julie Rhees (Mike) Rob Fink (Katherine) Lisa Cooper (Ralph); six grandchildren, thirteen great grandchildren, and two great-great grandchildren; and several nephews, nieces, and friends with the Trails and Tails Horse Club.
Memorial donations may be made to Washington County Animal Shelter 3411 N. Roan Street Johnson City, TN 37601.
Condolences may be sent to the Mooney family online at www.dillow-taylor.com.
Dillow-Taylor Funeral Home & Cremation Services, Jonesborough, TN 753-3821
07/25/2022
Linda Hartsell
I'm so saddened by Susie's death. We were childhood friends. We lived next door to each other. We made our profession of faith together on the same Sunday morning at Central Baptist Church. In more recent times I would see her at PetSmart. As a child I remember how Susie always loved horses. She was a special soul. I extend my sympathy to her family.
07/25/2022
Diane Moyer Backers
My sympathies to the family . We were neighbors on Boring Chapel Rd for 13 years. Susie was a sweet lady who loved her horse. She'll be missed by all who knew her. May God give you peace , comfort & strength during this time. The Moyer's
Poplar Street Neighborhood and Tree Street Kids, Southside School friends, always think of her with a sweet spirit. I did hear she enjoyed her watermelon. Susie, you were a love.
07/24/2022
Barbara Broad, Allison & Frances Fabish
She will be so very missed for her laughter and love that she has shared with us for so many years.
I met Susie many years ago when we both worked at ETSU. She was a super nice lady who had a marvellous sense of humor. Her dad was also a very nice person. Prayers for her family.
I was blessed to be able to care for Susie, we had a great rapport and I cared for her deeply. I loved her sense of humor, and we had a good time together. I will never forget you Susie Q!