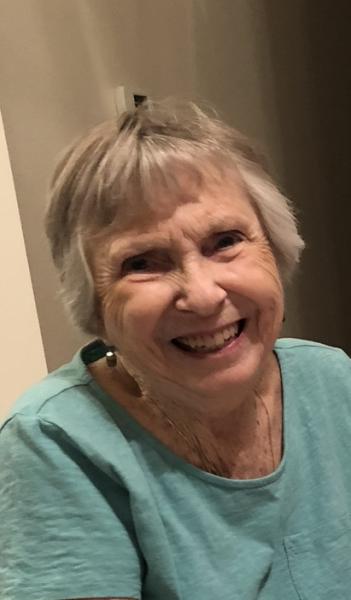 Linda Wight Shirley, age 86, of Johnson City passed away Friday, July 15,2022.
She was a native of Knoxville, Tn, and a graduate of Fulton High School, class of 1953.
She was preceded in death by her parents, Edna and E. R. Wight and her brother, James Wight and her husband of almost sixty-four years, Ray Allen Shirley.
Linda is survived by her sons Lynn (Ellyn), Michael (Bobbie); grandchildren Sarah, Rachel and Ben. She was blessed recently with her first great grandchild Bodhi Adams; sister-In-law, Grace White; nieces, Amy White Eckel and Malinda White; and nephew, Allen White.
Those who knew Linda considered her one of the nicest and sweetest souls they ever knew. Her life was unconditionally dedicated to her family, and she was loved by everyone she met. She loved beach trips with her family, attended ball games of her sons and grandchildren, attended concerts and was an avid Atlanta Braves fan.
Linda was a member of Clark Street Baptist Church.
Many people knew Linda from the Bonanza Steakhouse and later from the Buckaroo Steakhouse, both located in the Holiday Shopping Center in Johnson City. She later worked at Perkins Cake and Steak as the bookkeeper where after many years she retired.
Linda was a donor to the Anatomical Gift Program at the Quillen College of Medicine, East Tennessee State University.
The Shirley family would like to thank the nurses and staff at Quillen Rehabilitation Center and Agape Nursing and Rehabilitation Center for the exceptional care they gave to her.
My husband, Dave, and I had the good fortune to be next door neighbors of Linda and were the beneficiaries of her wit, kindness and generosity. She welcomed us with warmth and open arms and brought joy with her lively personality and sweet nature. We send our deepest condolences to the Shirley family at this sad time.
Deepest Sympathy to the family of Linda Shirley. I worked with Linda at the Bonanza Steak House many years ago. She was a great coworker and friend. Also, got to know her husband Ray, They were both always kind to me. I will continue to keep the family in my thoughts and prayers.
Ms. Shirley will be missed by both her family and those who cherished her friendship. I remember her being so sweet and kind.
Prayers for all.
for those of us who grew up with lynn and michael, we cherish the memories, the one and only linda and ray
Linda was indeed that kind and caring person. We enjoyed so very much the time we spent working with her at Perkins. She will be missed....condolences to her family .
I'm at a loss for words Linda was a great friend and 2nd mom to me and many others She will be missed but ,we all are grateful to have her in our lives ❤️