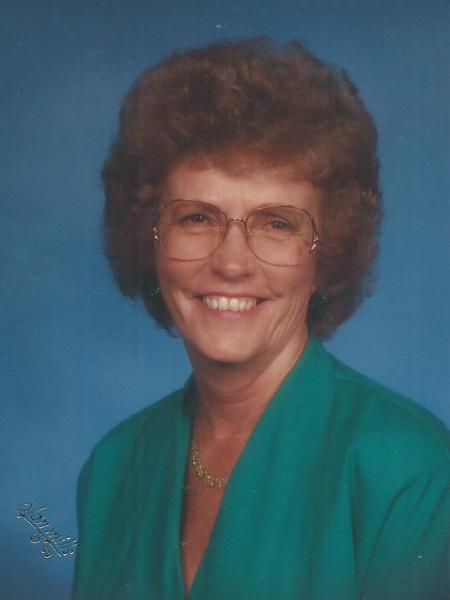 Mrs. Marie Myrtle Honeycutt, age 86, Jonesborough, passed away, Sunday, July 10, 2022, at Sycamore Shoals Hospital.
Mrs. Honeycutt was born August 6, 1935, in Washington County, Tennessee and was the daughter of the late Dale & Ellen Bacon Deaderick. She was also preceded in death by two sets of twins and two brothers, Arthur Dale and William Byrd Deaderick.
She was a member of Bethesda United Methodist Church.
She was a 50-year member of Nolichucky/Grandview Order of the Eastern Star #194. She worked at Kings Department Store several years until it closed then Massengill's until it closed after many years.
Survivors include her husband, Eugene Honeycutt; three wonderful children who have been a blessing to her, Teresa Jean Sellars (Joseph), Ronald Jack Crain (Dianne) and Sandra Denise Gregg (Larry); four grandchildren, Jeremy Sellars (Kendra), Rachel Cassity (Chad), Matthew Hodge and Joseph Birchfield (Kilby) and seven great-grandchildren.
The family would like to extend a special thank you to the Nurses and CNA's of Christian Care Center of Erwin, Section 3, for their wonderful loving care.
The family will receive friends from 5:00-7:00 pm Tuesday, July 12, 2022, at Dillow-Taylor Funeral Home. The Nolichucky/Grandview Order of Eastern Star #194 will conduct honors following the visitation.
Funeral services will be conducted 2:00 pm Wednesday, July 13, 2022, at Dillow-Taylor Funeral Home. Interment services will follow at Bethesda Cemetery.
Pallbearers will be Joe Sellars, Jeremy Sellars, Chad Cassity, Matthew Hodge, Joseph Birchfield, and Tommy Deaderick.
07/13/2022
Yvonne Shelton
So Sorry to Hear of The Loss of your all's Mother. Sending Prayers and Thinking of All .
07/13/2022
Stella Turnmirelewis
Sandy I am sorry about your mom passed away she was a wonderful friend lady to have as a friend thank u for sharing her with us over the years I am glad that I knew your mom
07/12/2022
Stella Turnmirelewis
Sandy I am sorry about your mom my prayers r with u Matthew and Joseph Sandy your mom was a wonderful lady and friend going miss her at Eastern Star meeting
Teresa, Ronnie and Sandra, we are so sorry to hear about your Mom. She was always so sweet to use kids growing up. Such a beautiful lady. We are so very sorry we can not be there with you all tonight but our prayers and love for you all will be there. Garry and Lisa Jackson
Your family is in our thoughts and prayers. We are so sorry for you loss. Love and prayers!
07/12/2022
Tim & Dwana Bailey
Sandra, Ronnie & Teresa we are so sorry to hear of your loss. Marie was such a sweet person whom I will always remember as my neighbor growing up. She will be missed by all who knew her. Love & Prayers for all of you & the family. Love Yas Tim & Dwana
07/11/2022
Darlene J White
Teresa, I am so very sorry for the loss of your Mom. She was a beautiful lady inside and out. Keeping you in my thoughts and prayers. ❤️