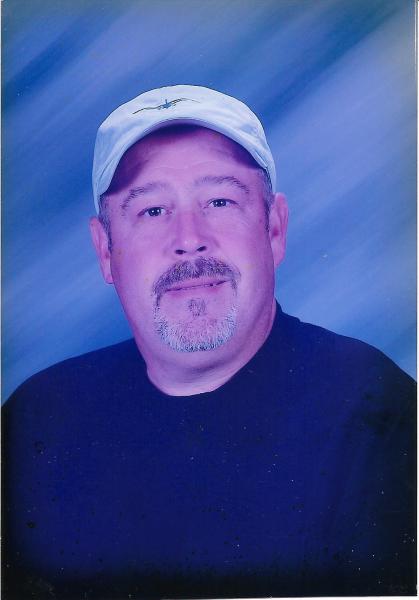 Mr. Daniel Craig Tipton, age 61, Telford, passed away Wednesday, July 6, 2022, at Johnson City Medical Center.
Mr. Tipton was born in Ayer, Massachusetts and was the son of Clyde & Martha Keever Tipton.
He was employed with the Washington County School System. He loved flying his ultra-lite airplane. He was a ham radio operator; his call letters were KC4JHF and enjoyed riding motorcycles. He was "Mr. Fix it" he could fix anything and was always tinkering on something.
In addition to his parents, survivors include his wife, Pamela Lynn Shoun Tipton, Telford; son, Gavin Tate Tipton; step-daughter, Sterling Roberts (Caleb); brother, Shannon Tipton (Allison); grandchildren, Parker & Brooklynn; nephews and nieces, Palmer Tipton, Haylee Hankel (Jacob); great-niece, Phoebe Hankel; sisters-in-law, Melanie Cooke (Robbie) and Tifani Woolfrey; special friends, Sherrill Phillips, Harold Broyles and Cliff Hensley.
Celebration of Life Service will be conducted 6:00 PM, Saturday, July 9, 2022, at Dillow-Taylor Funeral Home with Pastor Jeremy Dykes and Dr. Mark Harrod officiating.
07/18/2022
Sandra Crawford
So sorry to hear of Craig's passing. May God Bless you all and bring you peace.
07/10/2022
Mary Goodman Southerland
So very sad to hear of Craig's passing. When I taught at David Crockett, I always enjoy Craig coming through my classroom to check things and sharing some of his adventures. We would often swap ideas on foods and I would share some of the students work such as their canned apple butter. Craig will be truly missed.
07/09/2022
wassan broyles
Sorry to hear Craig has left us. Glad I stopped in a while back and we talked for a while. I will miss him buzzing my house in his plane. Even if I was inside I could tell it was him and I would go outside and he would circle back around and give me a wave. He will me missed by many in our community and all who knew him, Wassan and Vickie Broyles.
Martha, Clyde, Shannon & Pam, I always loved talking with Craig whenever I would come up from GA. He was so talented at playing all of his instruments & I always enjoyed listening!, Please know I love ya'll & will be praying for God to comfort you & give you His Peace as only He can do! Craig will always be in our hearts! Rest in Peace Craig! Love & Prayers, Joan
07/09/2022
Dr. Jan Zuehlke
You are all in my thoughts and prayers during this difficult time of loss.
07/09/2022
Gaylon and Nancy Byrd
Sorry to hear about Craig, will not be able to attend the service I had eye surgery Friday. Our paryer with you.
07/09/2022
Paul and Debbie Masters
Lots of good memories both working and making music together. Good friends for a long time. Praying that you all will have comfort and strength in the days ahead.
07/08/2022
Jack & Jill Leonard
Pam and Mr. & Mrs. Tipton, We are so sorry for your loss. You are in our thoughts and prayers. Jack & Jill Leonard
07/08/2022
Donny Baldwin N4RDO
I feel fortunate and blessed to have meet Craig.My heart goes out to his family for their loss.
07/08/2022
Teresa Waycaster Henley
Very saddened to hear of the passing of Craig. He was such a good friend as well as Martha and Clyde. You are in my thoughts and prayers as well as his wife and son.
I taught at Jonesborough Middle School and Craig would come to my class to check on things. He was one of the nicest and friendliness persons. He loved to talk about flying and my class loved when he came to my class. So sorry for your loss. I have been retired for 10 years and I thought about him the other day when I saw a little plane fly over. That is what an impression he had on people.
I knew Craig many years, been to his home while messing with radios etc. Hard to belief he is hone, will really miss him. Sam, wm4t
I'm so sorry to hear this. I'll be praying for all of you!
07/07/2022
Gary Camp...."Wilkie" N4MRF
Craig was a good Ham Radio friend, and long life friend, I will miss him greatly. My condolences to you Pam and Gavin...
07/07/2022
David and Sandra Holt
Sending our deepest sympathy and heartfelt prayers for the family. Craig was a special long-time neighbor. He was so talented and always willing to lend a hand! We remember seeing him on his grandfather Dana Tipton's farm, tending to the cows and working in the hay. Sandra enjoyed riding the school bus and growing up with him. We will always cherish the good neighbors in the Conklin community. May each of you find comfort in Jesus at this sad time. Love and Prayers to you all.
So sorry to hear of Craig's passing. We were childhood friends and we went through school together. He was always a special guy with a-lot of musical talent.
07/07/2022
Carolyn Miller Estepp I
May you find some consolation in knowing that your son doesn't have to suffer anymore. With Deepest Sympathy.
Martha and Clyde, So very sorry to hear about Craig. My heart breaks for you . Praying for God to comfort you as only He can.
07/07/2022
Betty and Jay Farris
Pam and Family So very sorry for your loss.
07/07/2022
Russell & Cheryl Treadway
Tipton family, we are so sorry, and shocked to hear of Craig's passing. We know that our loss is heaven's gain. He is now in his heavenly body. I cherish many memories of growing up with Craig, spending time at his home, going loafing, and doing all the fun things that boys/teens do when young. He was an integral part of his family, his work, and the community. He was a dear friend to me and my brother, Ralph, during our time together in Sunday School, Church, grade school, and high school. Their was only one Craig Tipton, I will miss his smile, laughter, and sense of humor. Clyde, Martha, Shannon, Pamela, his children, and grandchildren, I'm praying for God to wrap you in his loving arms during this difficult time. May God richly bless you and keep you. All of you will be in our thoughts and prayers.