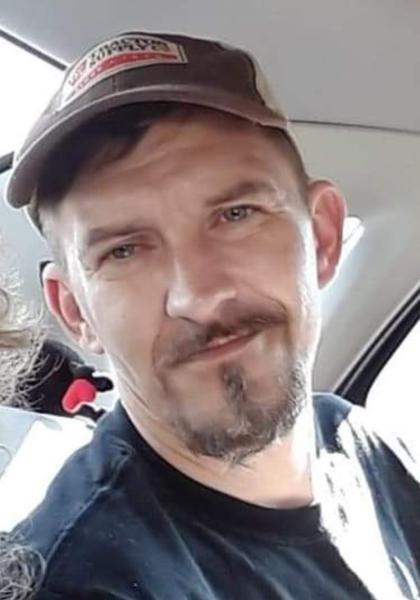 Mr. Randy Jean Tucker, age 47, Jonesborough, went to be with the Lord on Friday, July 1, 2022.
He was preceded in death by his father Earl Duck Tucker, mother, Betty Jo Tucker, brother-in-law, Thomas Clay and two special uncles, Wayne Tucker and Clarence Tucker.
He was a loving father. He loved riding his motorcycles and fishing. He was loved by many.
Survivors include his children, Randy Tucker, II, Jackie Tucker and wife, Megan, Bobby Tucker and wife, Kalina and Caleb Tucker; sister, Lisa Tucker Clay; fiancé, Jennifer Manis; aunt, Bonnie Edwards (Eddie); special cousin, Larry Shipley and wife Jenny, Melissa Shipley and Angela Price.
The family will receive friends from 9:00-10:30 am Thursday, July 7, 2022, at Dillow-Taylor Funeral Home. Graveside services will follow at Sulphur Springs Cemetery with Rev. Dean Hughes officiating.
Pallbearers will be family and friends.
07/05/2022
Melissa Shipley
I will never forget you cous. You were like a brother to me! Help guide us from the other side. Always in my ❤️.
07/05/2022
Randall & Deadra Salts
Bonnie and Larry Was sorry to hear about Randy our thoughts and prayers are with you all during this time. Our son in law Drew Miller knows Randy Jr. Randall & Deadra Salts Drew, Katelyn & Jade Miller
Rip randy you where a great man and will be missed by many may you fly high in paradise!
So sorry for your loss. Prayers for the family.