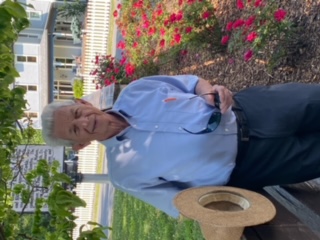 Mr. Lawrence "Hoover" Galloway, age 93, Johnson City, passed away Tuesday, June 28, 2022, at Johnson City Medical Center.
He was a United States WWII Navy Veteran serving as a Photographer on the USS Tarawa. He was employed by the United States Postal Service, retiring in 1984.
Mr. Galloway was a member of the nondenominational Christian church which meets in homes across the world.
He was preceded in death by his parents Thomas and Sarah Galloway, his first wife, Eula Galloway his son, David Galloway, brothers, Paul, Howard, Noah Galloway and a sister, Ethel Hobbs.
He is survived by his present wife, Geraldine Galloway; daughters, Jane Hughes (Tony), Diane Moore, and Anna Browning (Myron); daughter-in-law, Lisa Galloway; step-daughters, Sheila Emory and Eileen Hill; grandchildren, Jennifer Blair, Craig Blair (Jessica), Karen Pearson (Jeremy), Zachary Galloway (Taylor) and Derek Galloway; eight great grandchildren and three great-great grandchildren; brother, Ralph Galloway; sister, Helen Reed Wilma Taylor, Francis Mellon and Annie Jayne; many nephews, nieces and friends across Tennessee and the world.
Throughout his life he endeavored to be honest in his work, business, and life in the community. He was admired and respected by friends and family for his quiet and diligent life.
Funeral services will be conducted 7:00 pm Friday, July 1, 2022, at Dillow-Taylor Funeral Home Chapel with Mr. Bill Denk and Mr. Phillip Farris officiating. The family will receive friends from 4:00-7:00 pm, Friday prior to the service. Services will be livestreamed via YouTube.
Entombment services will be conducted 10:00 am Saturday, July 2, 2022, at Washington County Memory Gardens.
Pallbearers will be family and friends.
My condolences to all Hoover's family. We all mourn the loss of our dear uncle, father, brother and friend. I'll keep memories of his kindness forever. Love you, dear Hoover!
06/30/2022
Phyllis Parsons
Mr, Galloway was such a sweet person. Always friendly and would speak each time I saw him. Will miss that sweet smile and friendly personality. My condolences to the family.
06/30/2022
Lynn and Esther Jayne
We will never forget our uncle, brother and friend Hoover. Over 75 years he was always their for us and will never be forgotten.
Really all around nice fella. Miss conversations with him at willow springs park. Hoover always the same
06/29/2022
Gene & Carol Goff
Our thoughts are with you as you say goodbye to you dad. We pray that God will comfort you during this time of loss. We are glad we got to know Hoover and could call him our friend.
06/28/2022
Suresh Ponnappa
Lawrence was an indomitable volunteer at the Museum at Mountain Home. His creative work and willingness to help with the museum displays will never be forgotten. Although no words can really help to ease your loss, know that his family members are in my thoughts. Goodbye my friend. Rest in peace!
My sincerest condolences to the Galloway family. We appreciate Hoover taking such good care of our "Mamaw" Ethel in her final years. You're all in our prayers. May his memory comfort you in the days and years ahead.