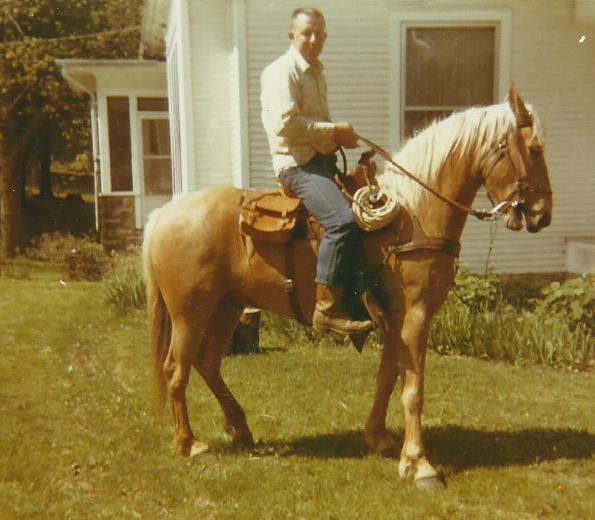 Mr. Joseph W. "Joe" Chase, Jr., age 91, Jonesborough, passed away Thursday, June 23, 2022, at Agape Rehab & Nursing Center.
Mr. Chase was born December 6, 1930, in Washington County and the son of the late Joseph W. Chase, Sr. & Mary Diehl Chase. He was also preceded in death by a son, Timmy Chase and three brothers, Ray, Clarence, and Hugh, and a sister, Helen.
He was a member of Fairview United Methodist Church.
Mr. Chase was a United States Army Veteran. He retired from Eastman Chemical Company. He didn't meet a stranger enjoyed talking to everyone.
He also enjoyed riding horses and farming.
Survivors include his wife, Phyllis Chase, Jonesborough; two children, Connie Chase and Tony Chase (Angie); step-children, Jeff Black (Linda) and Scott Black; grandchildren, Tony Chase, Jr., Mandy Chase, and Jason Chase. great-grandchildren, Zayden Stevens, Phillip Ryan Stevens and Dax Raylon Chase.
The family will receive friends from 1:00-3:00 pm Sunday, June 26, 2022, at Dillow-Taylor Funeral Home. Graveside services will follow at Fairview Cemetery with Rev. Gregg Davis officiating.
Pallbearers will be family and friends.
I worked with Joe at Eastman for many years. I enjoyed the time I knew him.
06/26/2022
Glen and janis swanner
So sad to hear Mr. Chase passing. He was a kind , gentle soul. He was always kind to us. Praying for you phyllis and family.
Sorry to learn of Joseph's death. I met him once on a visit to Jonesborough. Cousin from Virginia
06/25/2022
Jean Archer Campbell
I have known Joe since school at Fairview. He was a dear, sweet, funny person. Rest in Peace, Joe. Sending prayers to his family.