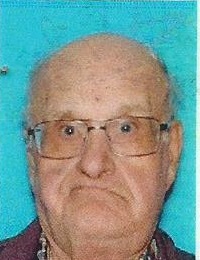 Mr. Felix Early, age 81, Telford, passed away Wednesday, June 22, 2022, at Johnson City Medical Center.
Mr. Early was born in Mitchell County, NC and the son of the late Bertha Cooper Early.
He was a United States Army Veteran.
Mr. Early was of the Baptist faith.
He was a Nursing Assistant at VA Medical Center. He loved watching squirrels in the yard.
Survivors include his wife, Nancy Marie Adams Early, Telford; son, Christopher Allen Early (Sherry) Knoxville; brother, Carl Mosley, North Carolina; two sisters-in-law, Edna Lowrey (Rodney), Jonesborough and Joyce Hunter (Eddie); five brothers-in-law, Randy Adams (Sherry) and Ricky Adams, both of Telford, Tommy Adams (Joy), Bowmantown, Sammy Adams, Charleston, SC and Freddie Adams, Greeneville; and several nephews and nieces; and special friends of the Telford Diner.
Graveside services will be conducted 1:00 pm Saturday, June 25, 2022, at Oakland Cemetery with Pastor Danny Maness officiating.
Pallbearers will be family and friends.